Freedom Premium
Powerful cleaning and durability ... and only 9 pounds.
Model #: S10P

Lifetime Belt Protection

HEPA Media Bag

Steel Brushroll

Only 9 Pounds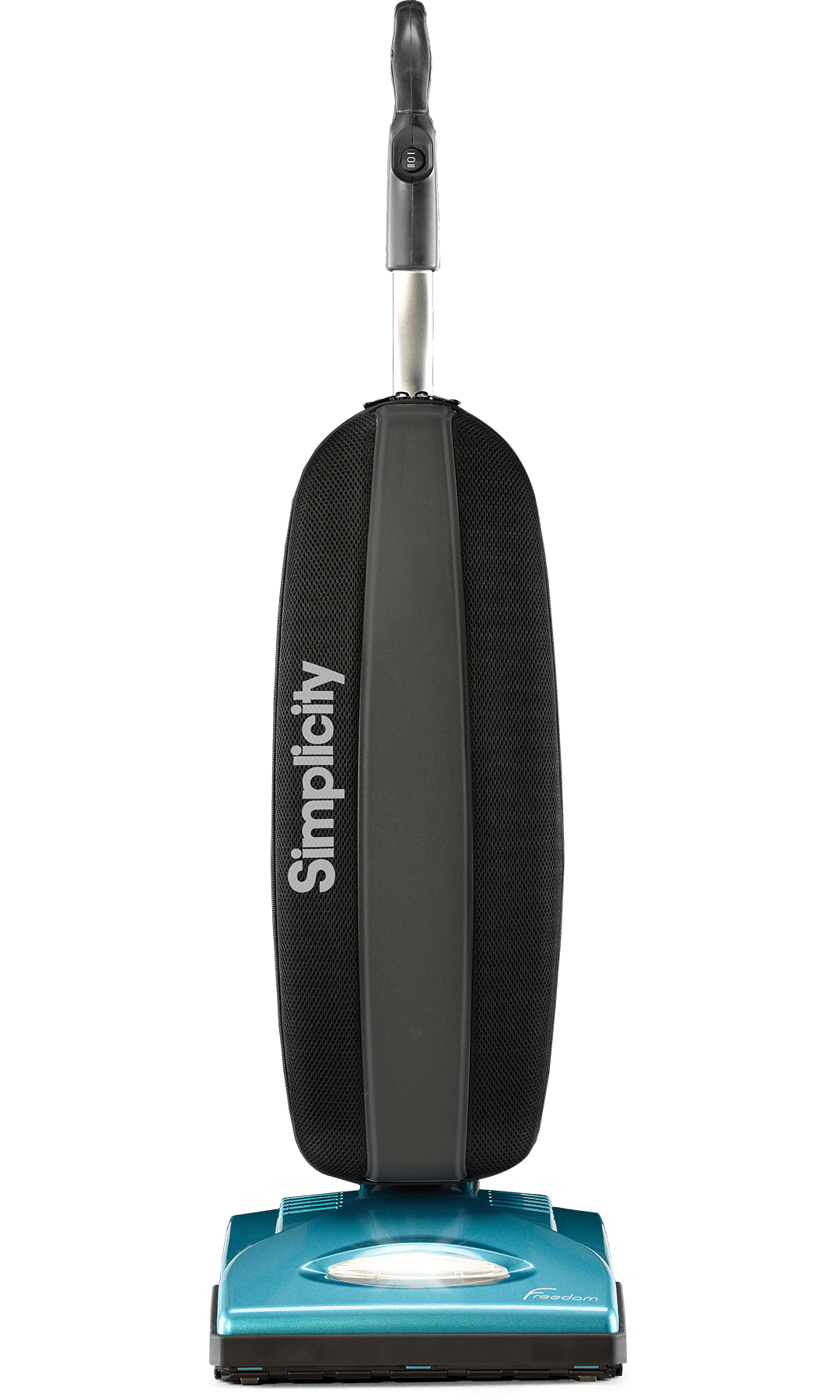 Gallery & Videos
The Freedom Premium comes with lifetime belt protection, a 40-foot power cord to reach one room after the next and all the "wow!" performance, durability and convenience features you expect from a Simplicity Vacuum. The Premium model features a metal brushroll with replaceable brushstrips you can tailor to your flooring, whether it's wall to wall carpet or hard wood with area rugs. Redesigned with a hard case outer bag, the Freedom now features the self-sealing HEPA media bag system, so changing the bag is simple and clean. The Freedom Premium also comes with a 5-year warranty and 2 free Very Important Vacuum service plan checkups.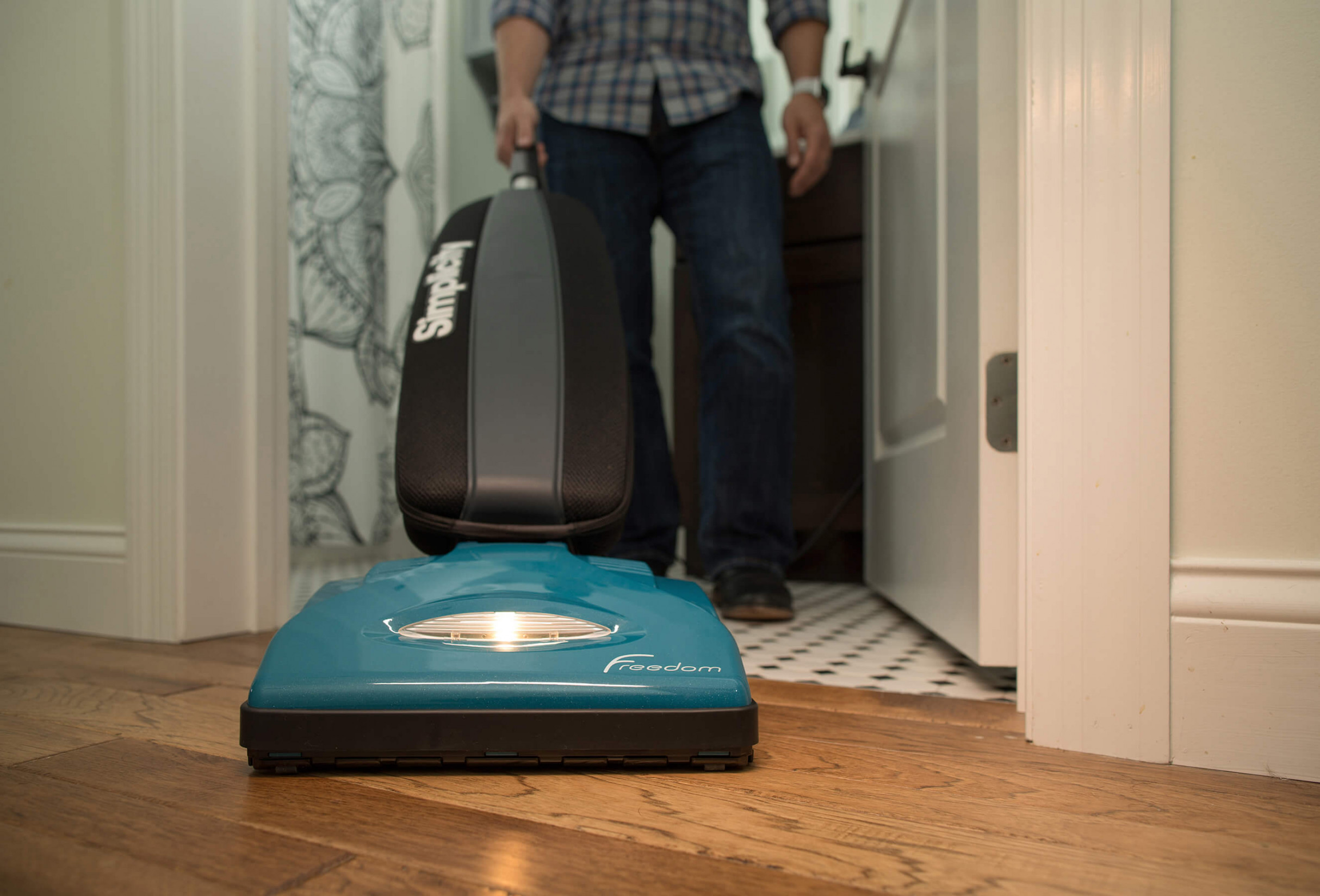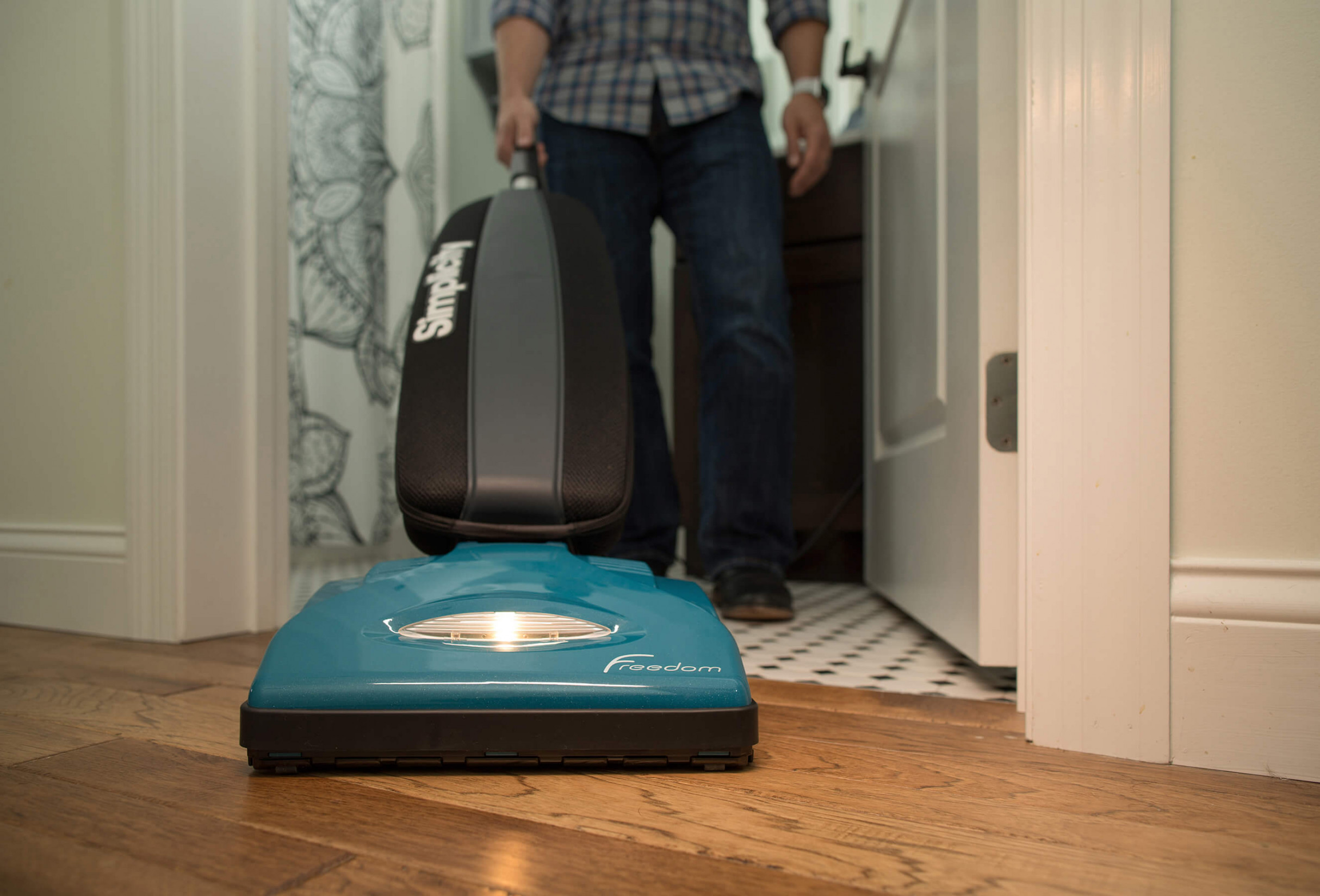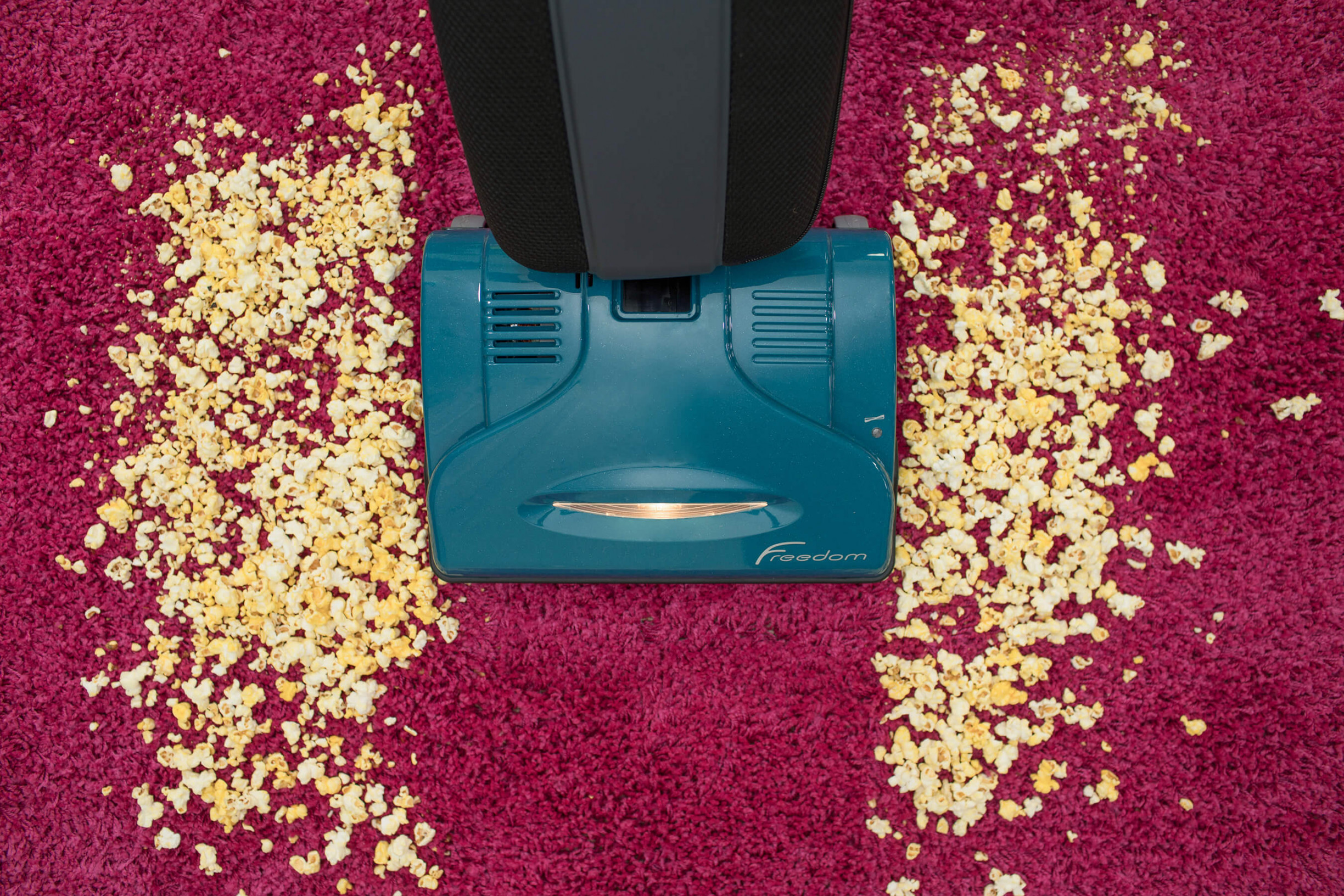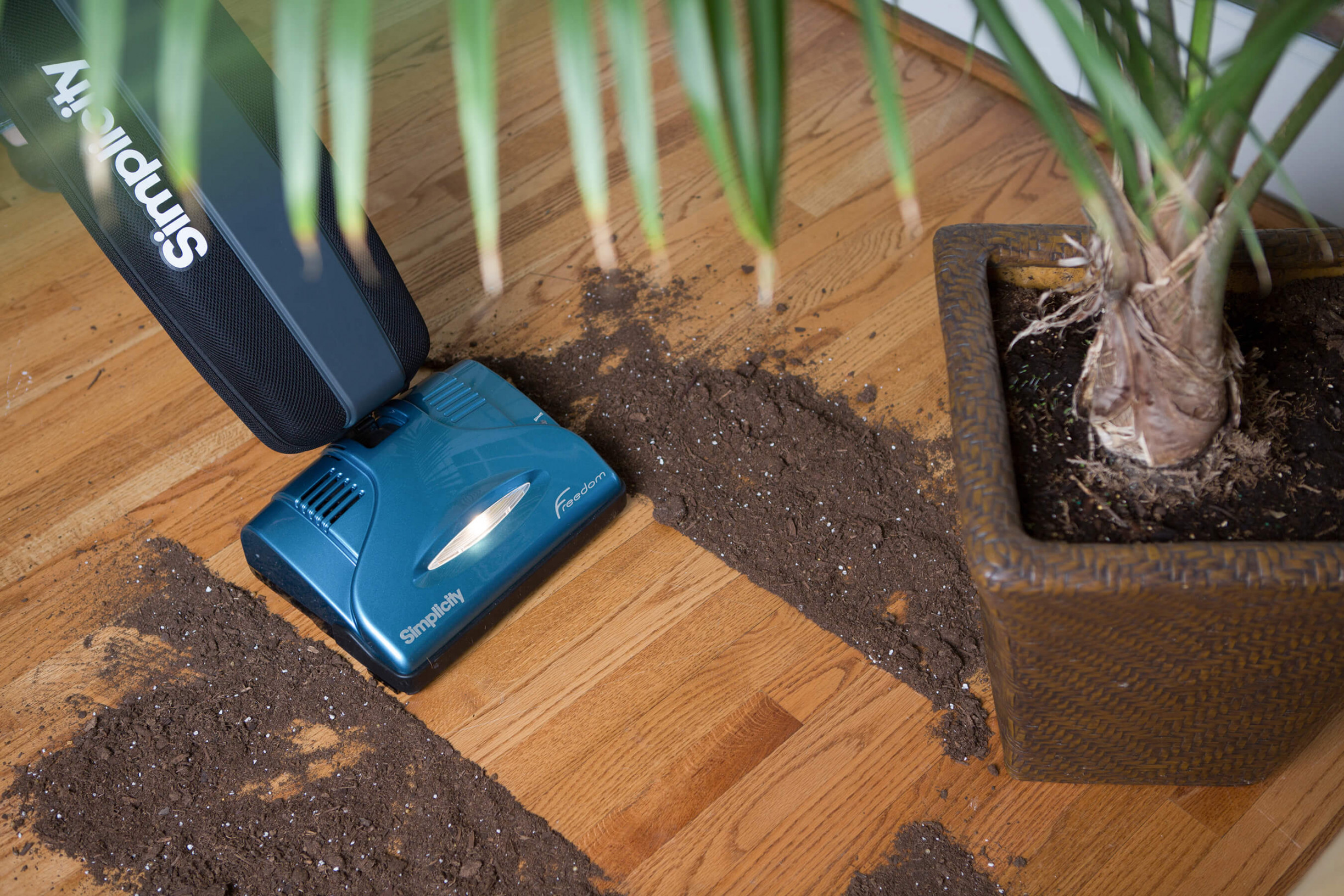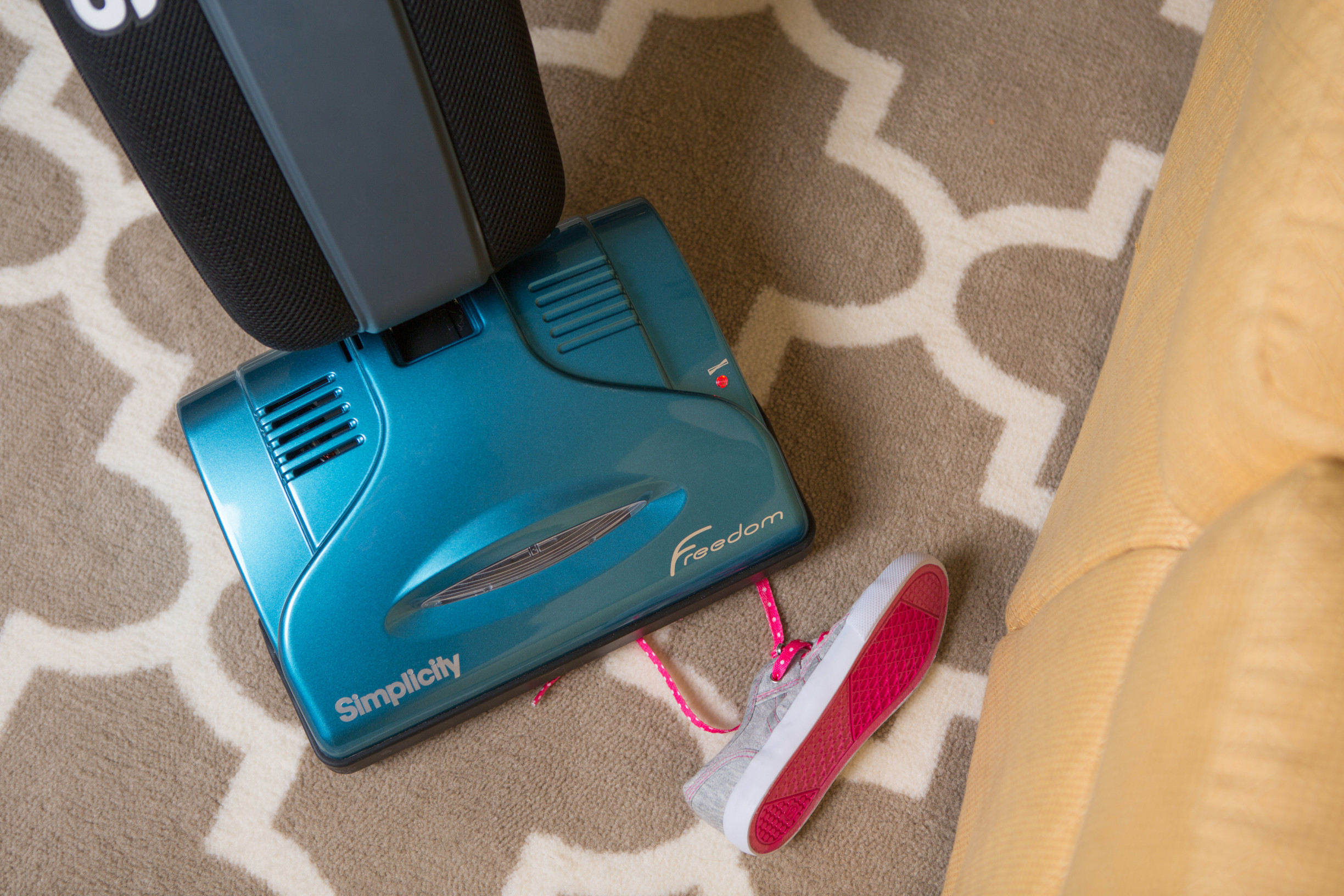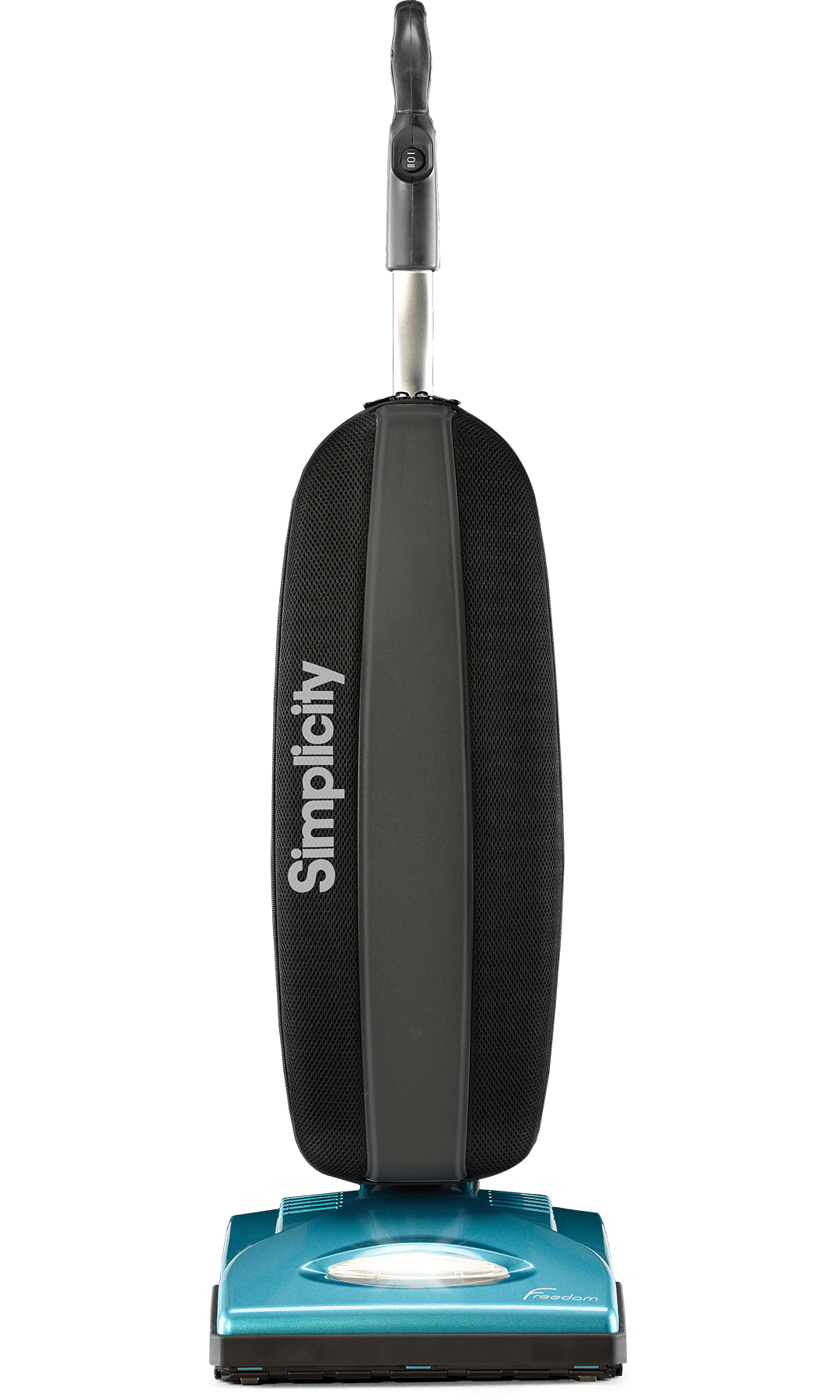 Features
Very Important Vacuum Service Plan - Free scheduled comprehensive cleanings from participating retailers
Self-Sealing HEPA Media Bag - Keeps the pollen, dust and dander out of your indoor air and in the bag where it belongs.
Hall Sensor and Lifetime Belt - Shoelaces got you down? This vacuum saves belts by stopping the brushroll when it jams.
Metal Brushroll with Replaceable Brushstrips - Forget plastic and wood -- this brushroll is built for the long haul.
ABS plastic body - Tough like a hard hat but ultra light weight, this sporty material quickly takes dirt to its fate!
Squeegee - Grooms carpet perfectly and effortlessly cleans bare floors
Lightweight - It's only 9 pounds!
Gold Seal of Approval - The Carpet and Rug Institute gave this vacuum a Gold Seal of Approval for its ability to remove soil, contain dust and retain carpet quality.
Two Speeds - Clean at high power or, well, higher power.
Product Specs
Power
2-Speed 5.5 Amp Motor
Bottom Plate
High Impact Polycarbonate
Brushroll
Chrome Steel, 2 Rows of Replaceable Brushstrips
Filtration
HEPA Media Bag
Handle Tube
Aluminum with Deluxe Touch Handle
On/Off Switch Location
On Handle with Speed Selector
Bags, Belts & Filters (2)
Freedom HEPA Media Bags for S10 Models (6 Pack)
Genuine HEPA media bags for Simplicity Freedom S10 lightweight vacuum models with the self-sealing green bag collar.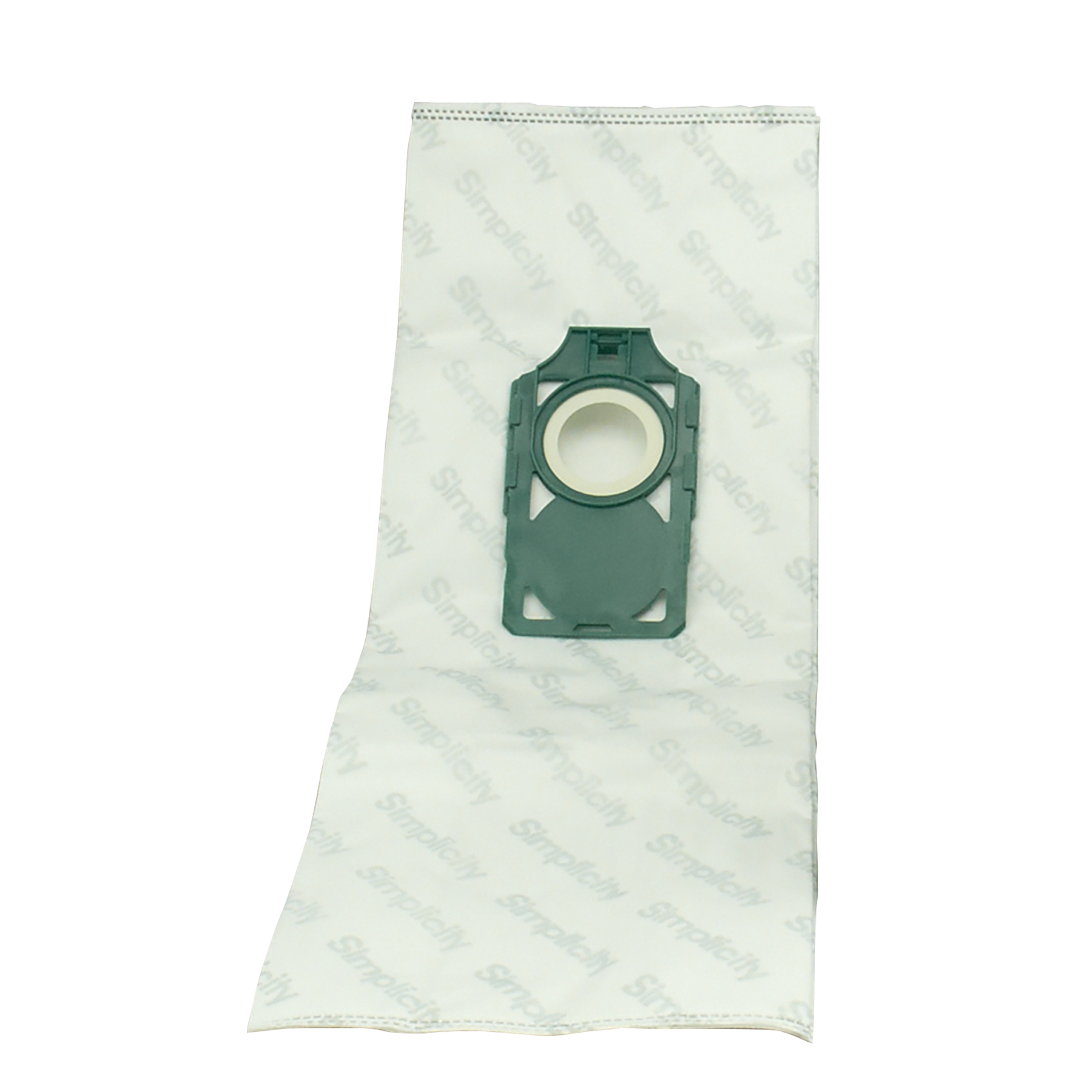 Freedom Belt (2-Pack)
This 2-pack of belts fits the Simplicity Freedom models.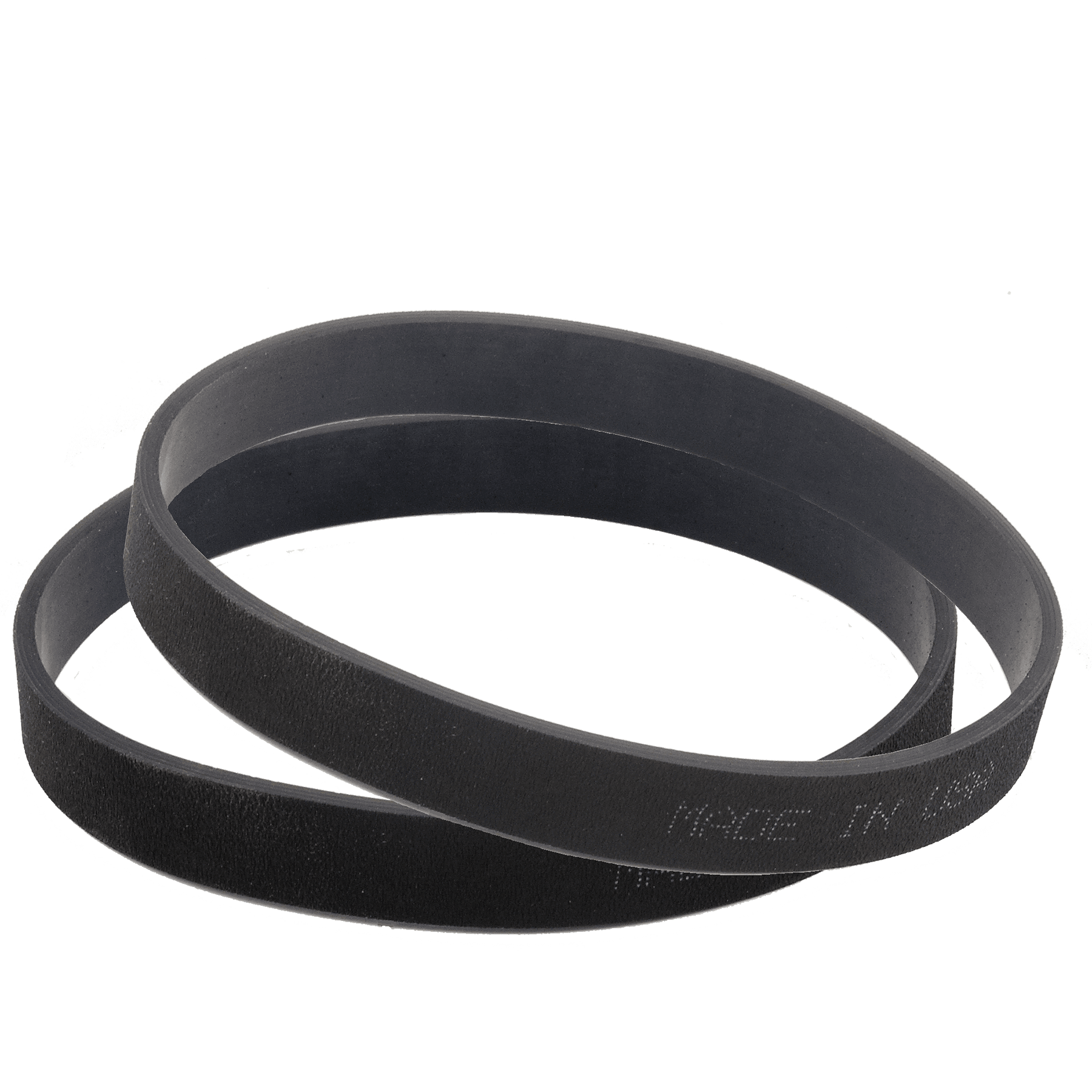 Accessories (3)
Frieze Soft Carpet Adapter for Freedom
This little adapter for the Freedom makes a big difference vacuuming plush carpeting.
Soft Carpet Baseplate Assembly for Freedom
This baseplate makes it easier to push the Freedom on ultra-soft carpet.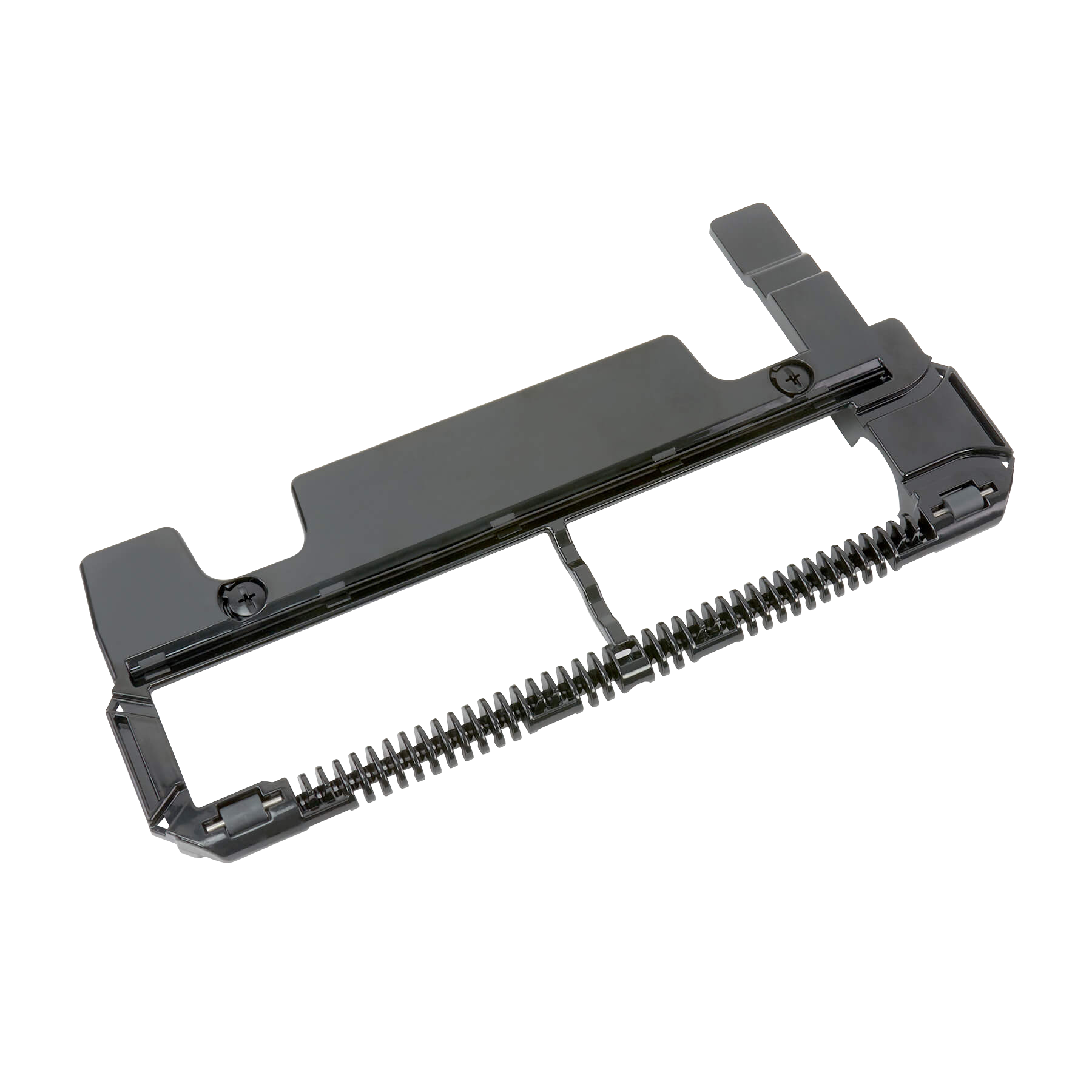 Take Your Carpet to the Cleaners Dry Carpet Cleaner 4 Lb. Pail
Leaves behind a cleaner, healthier, great looking carpet without all of the work and in a fraction of the time!