Synergy Premium
The Premium Synergy cleans circles around the competition.
Model #: S40P

Tandem Air Technology

100% Sealed Allergen Buster

Dirt Sensor

Lifetime Belt Protection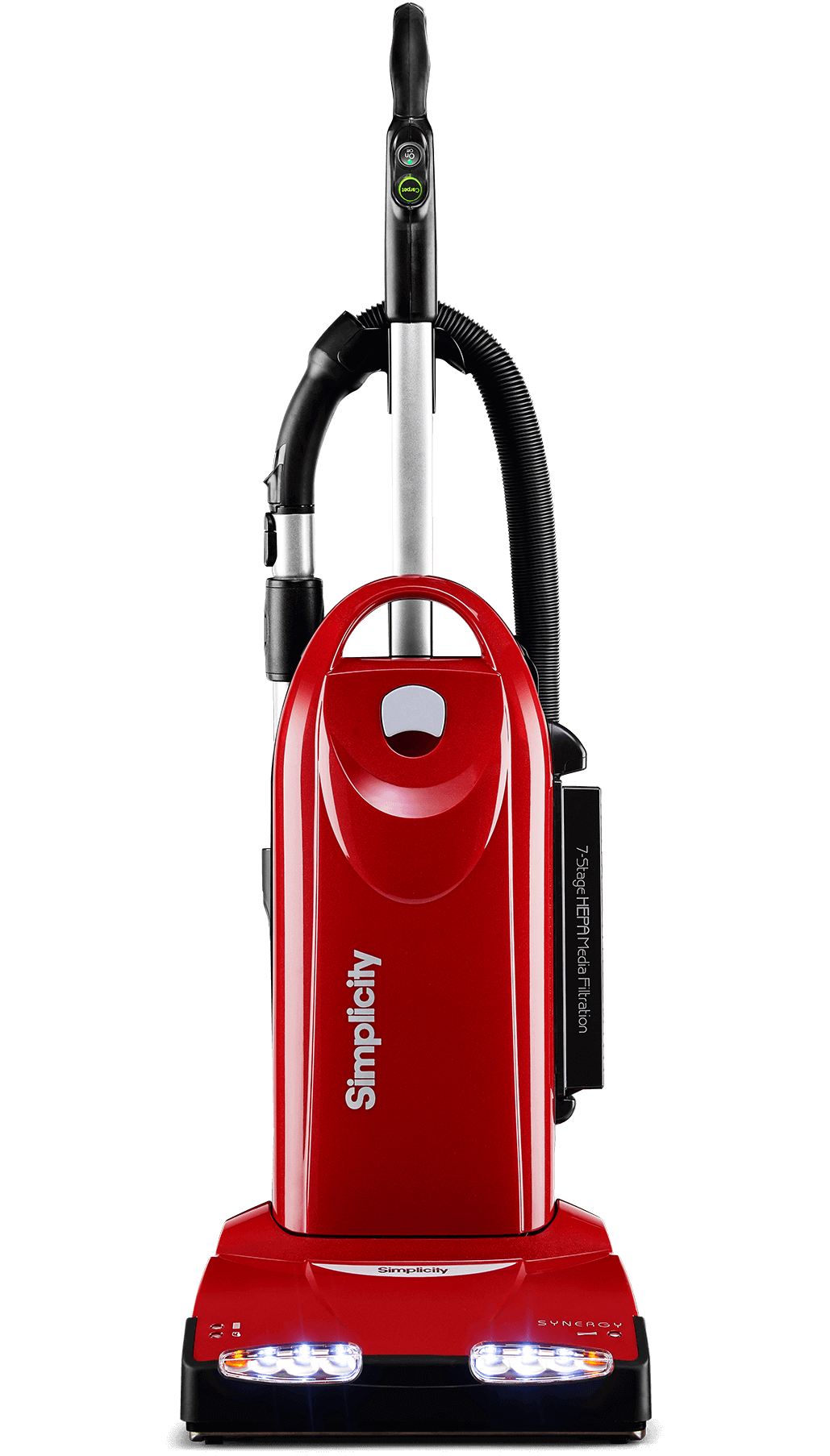 Gallery & Videos
Talk about lighting up your life, the Premium Synergy uses ultra-bright LED headlights to light up every dark nook, even under the bed, and a Heads Up™ dirt sensor display lets you know when it's found deep down dirt and is pulling it out of your carpet.
Want cleaning performance? You got it. Two motors work in tandem to lift more dirt and allergens than ever before from your carpets and floors. Dirt is trapped in the Synergy's 100% sealed system and seven layers of filtration including a self-sealing HEPA media bag, HEPA media filter and a granulated charcoal filter.
Looking for low maintenance? How about a belt that never has to be replaced and metal in high-wear areas like the bottom plate, brushroll, handle tube and wand. There's nothing as low maintenance as throwing out your whole machine every year or two when it stops working, but the Synergy is made to last with replaceable parts. The Premium Synergy comes with a long warranty and Very Important Vacuum service plan tuneups through participating retailers.
Want convenience? A switch on the handle helps you go from carpet cleaning to bare floor cleaning. A 40-foot cord, on-board deluxe tools, a telescopic wand and a whopping 17-foot cleaning reach help you clean high and low without having to stop again and again to move to a different outlet or sacrifice cleaning ability or performance. Now more than ever before, Synergy is more than a vacuum cleaner. It's a vacuum cleanest.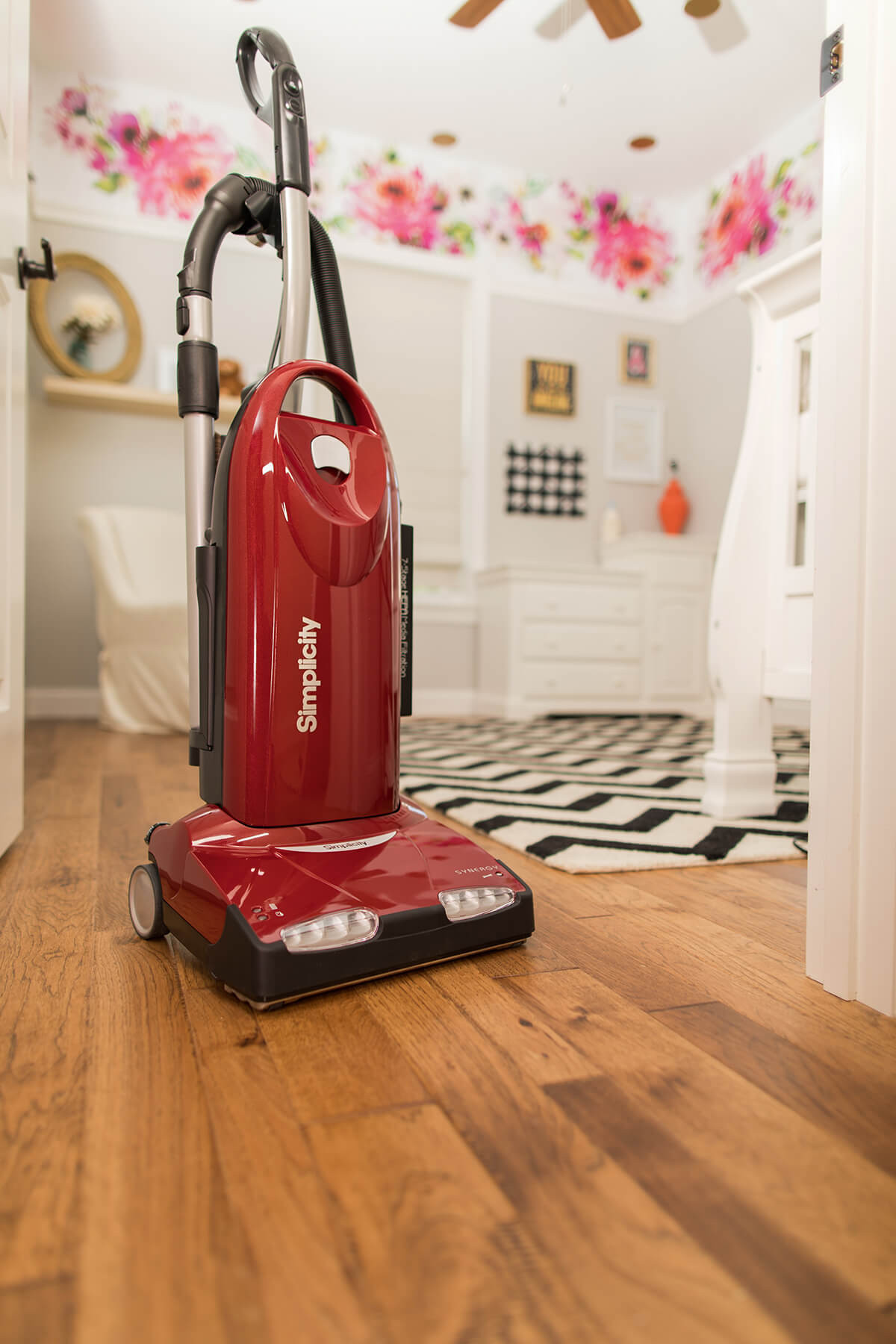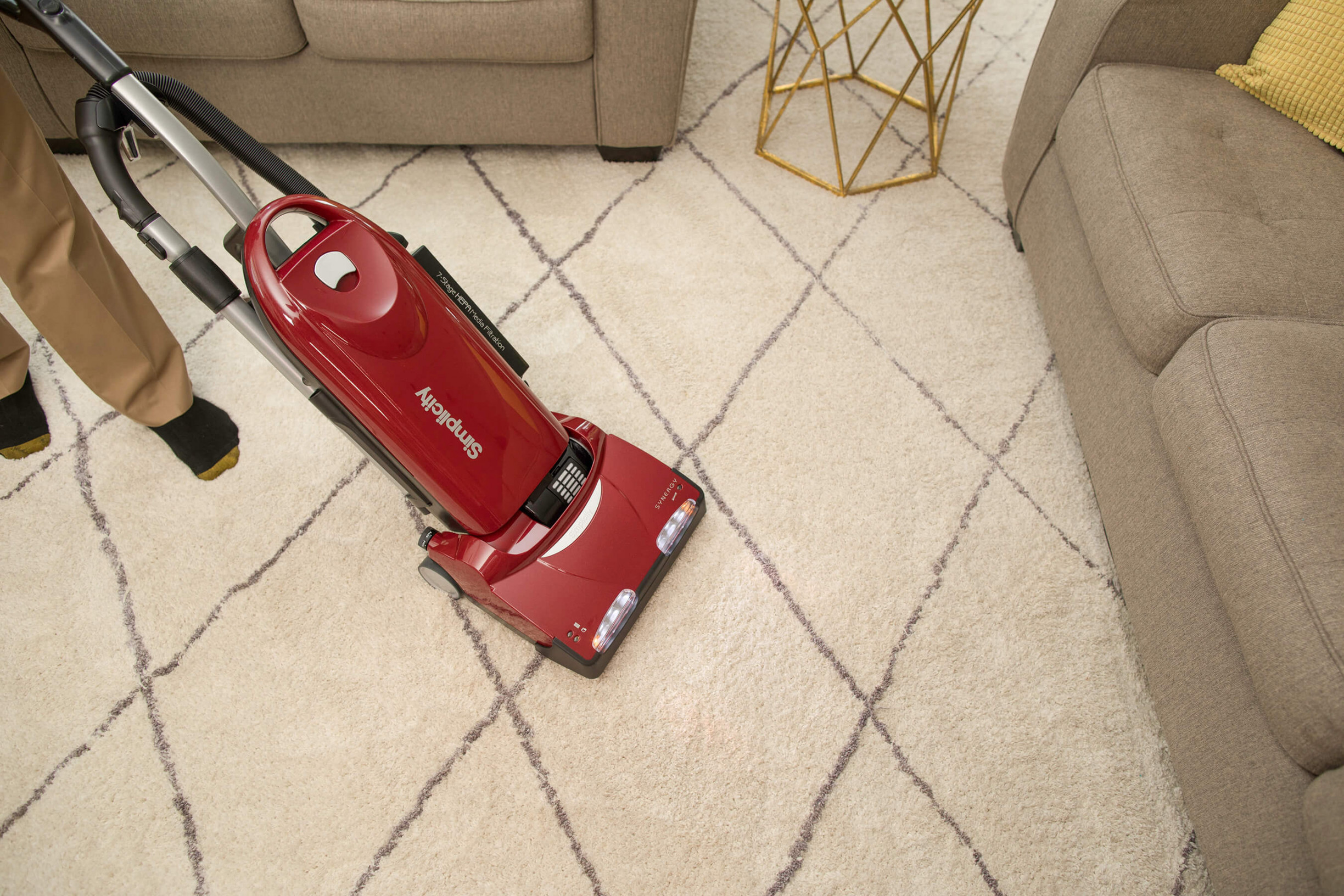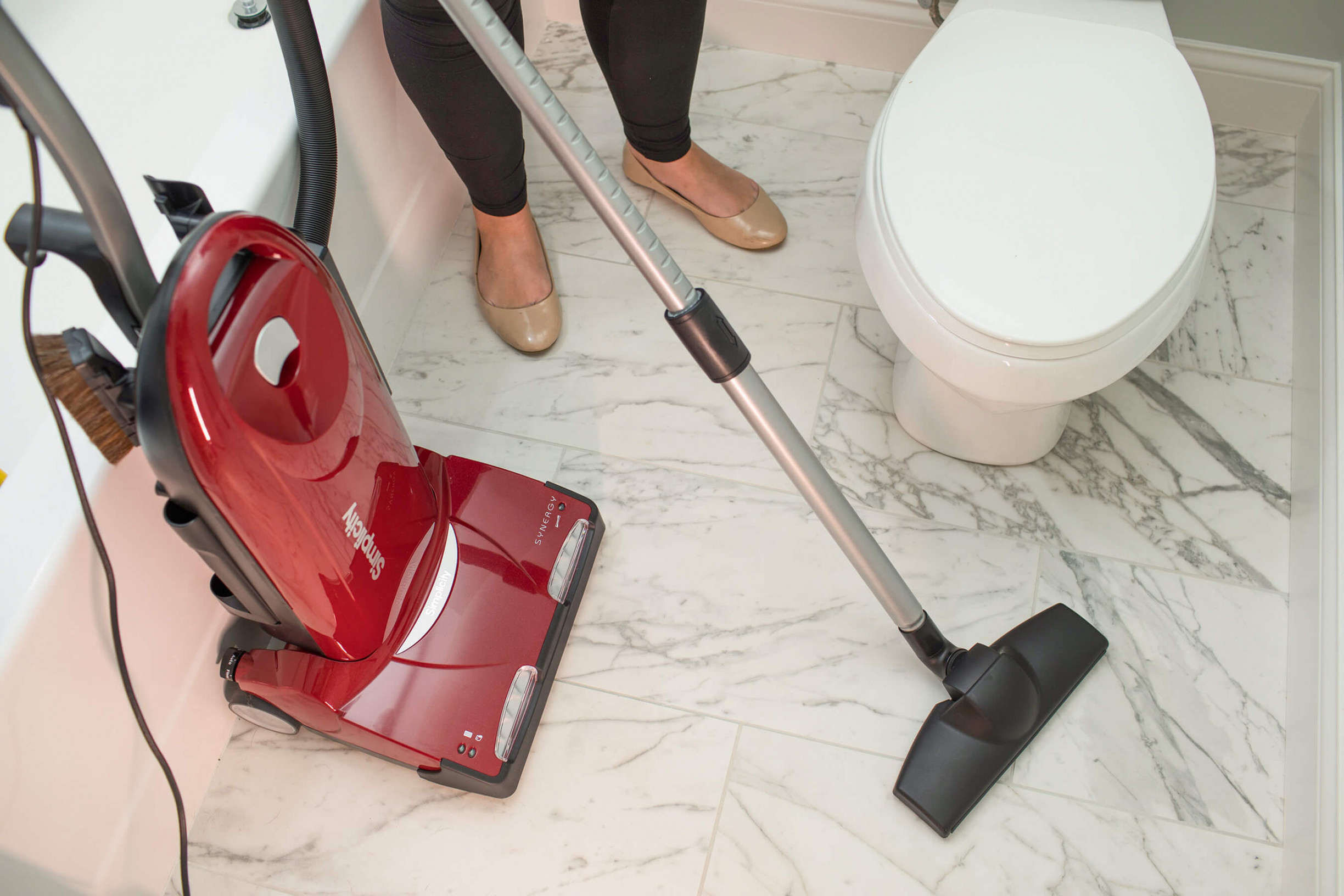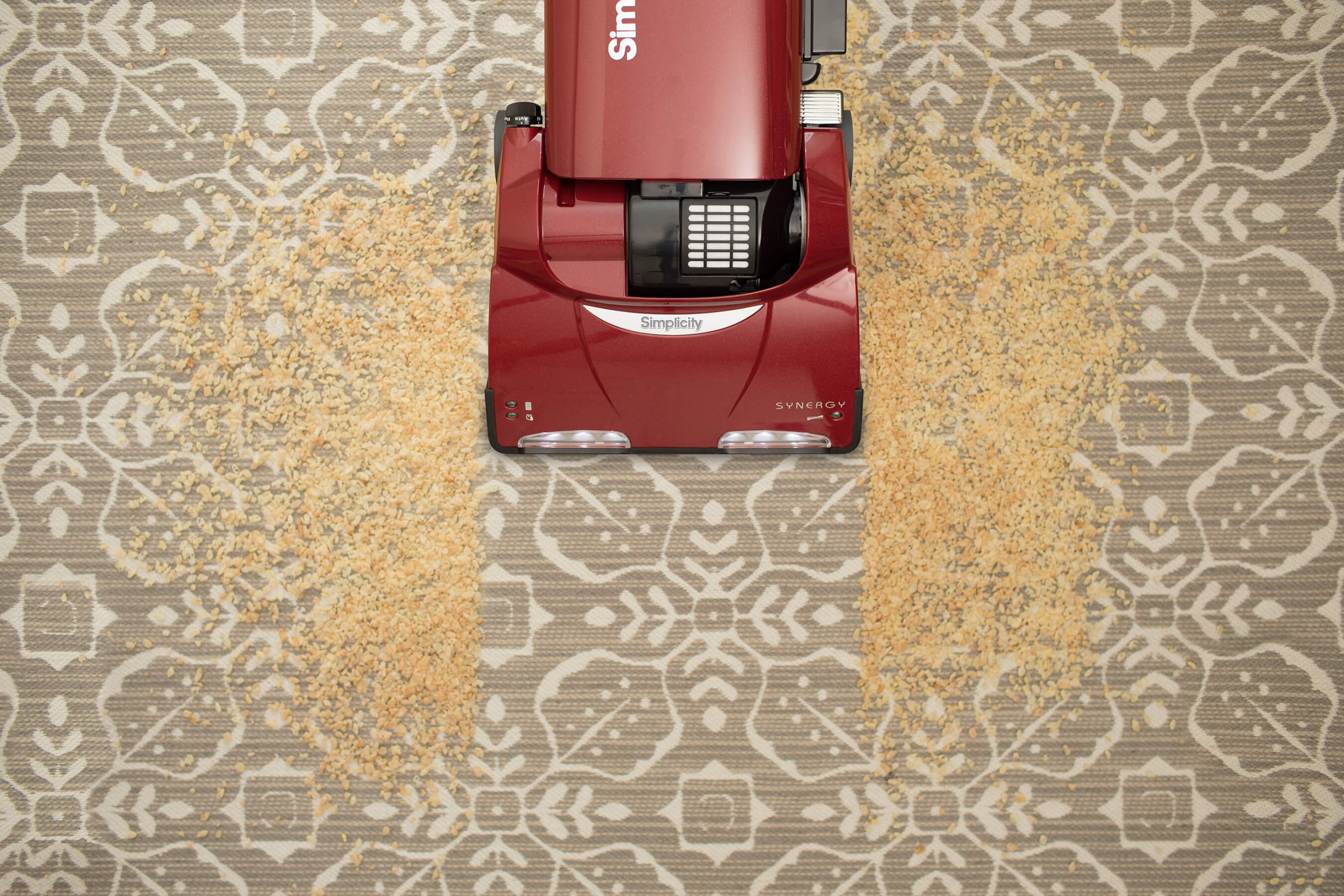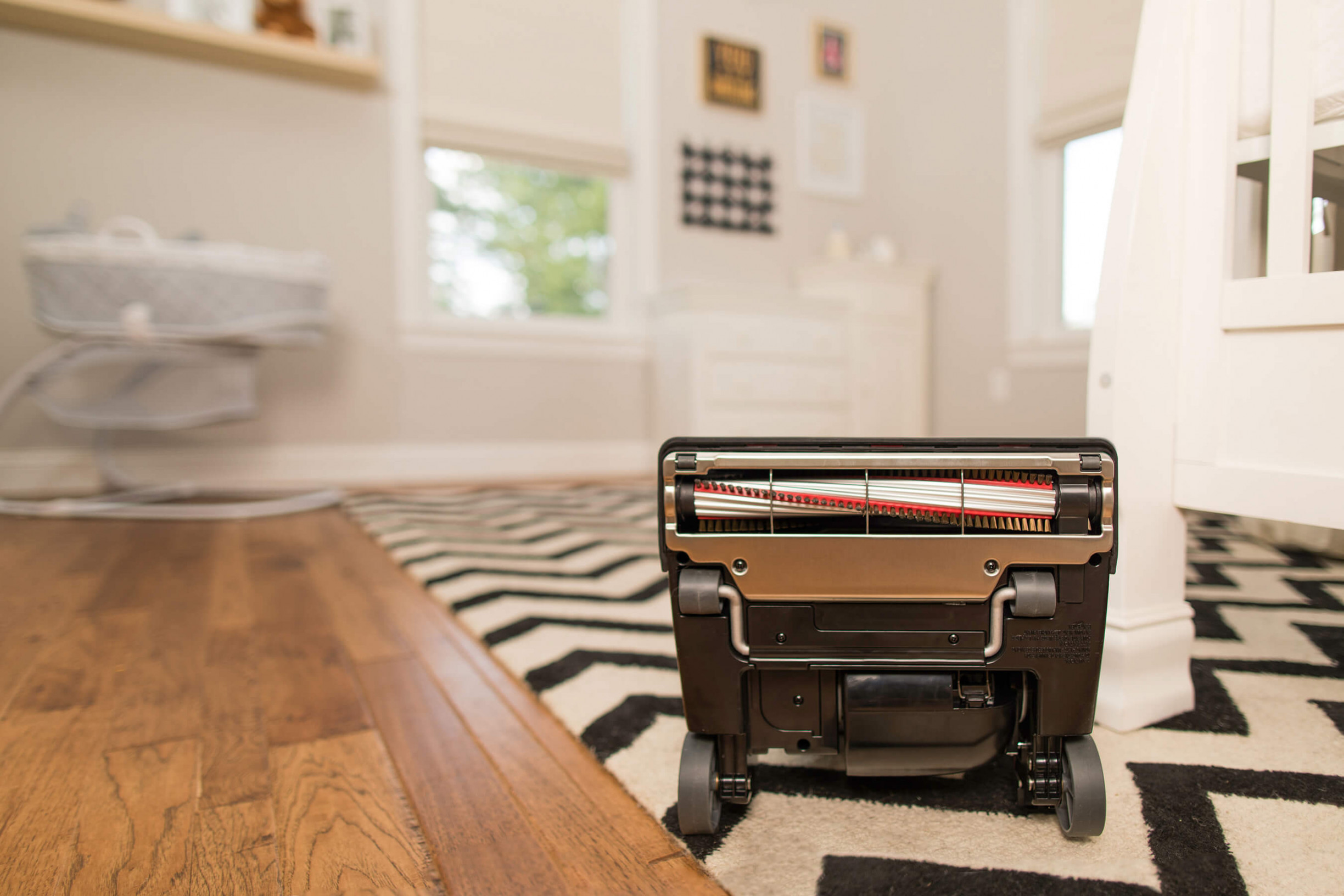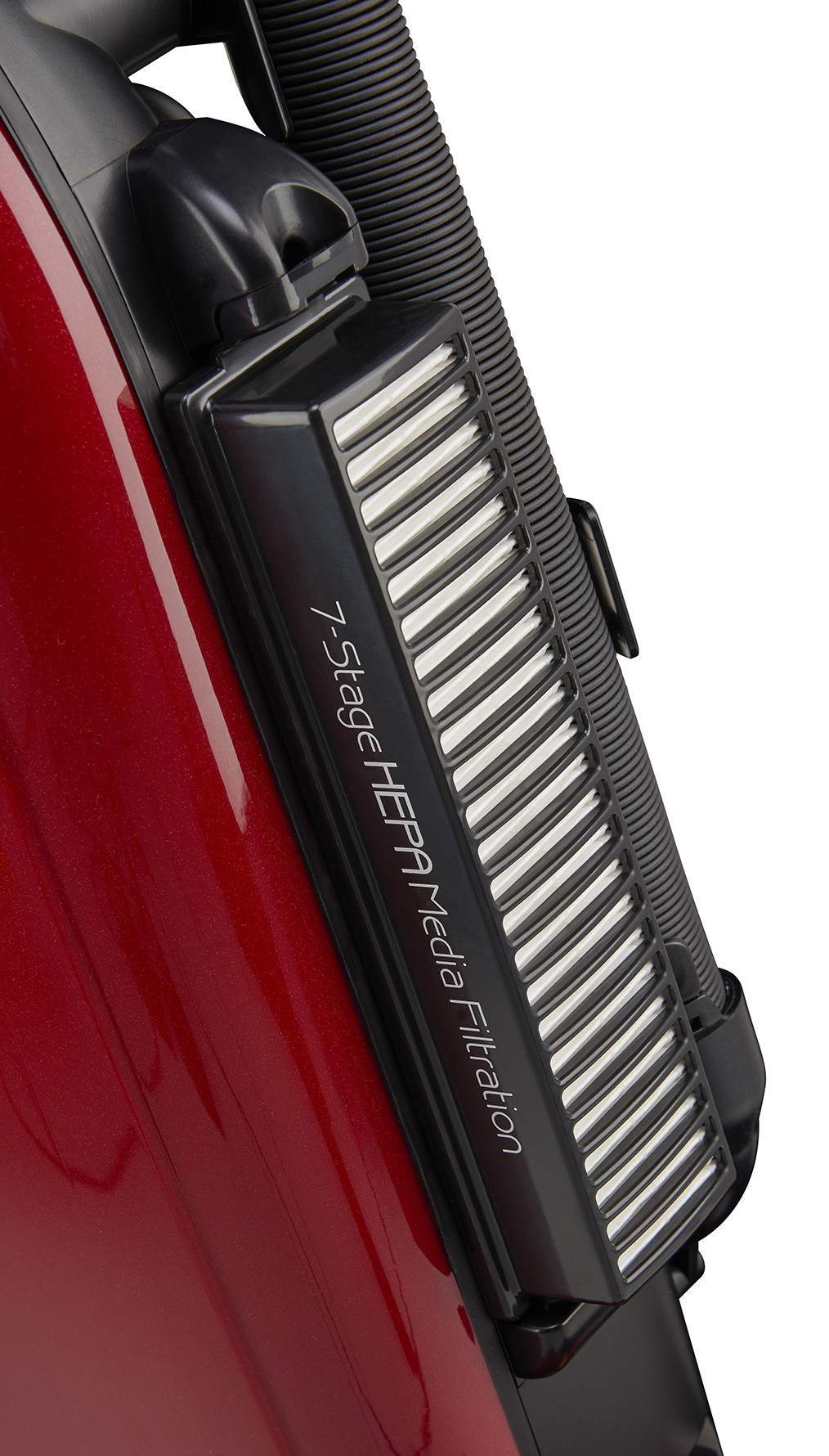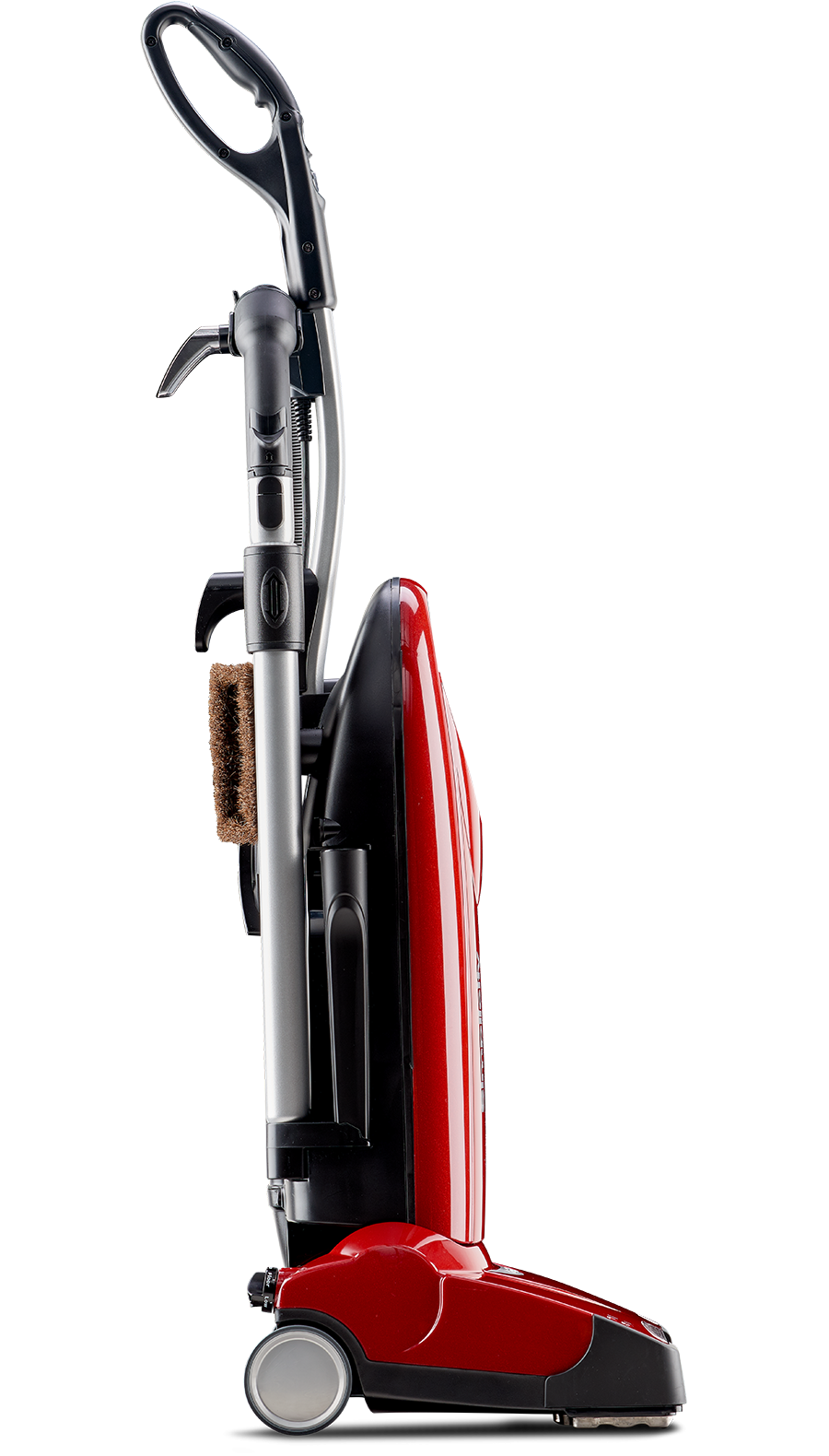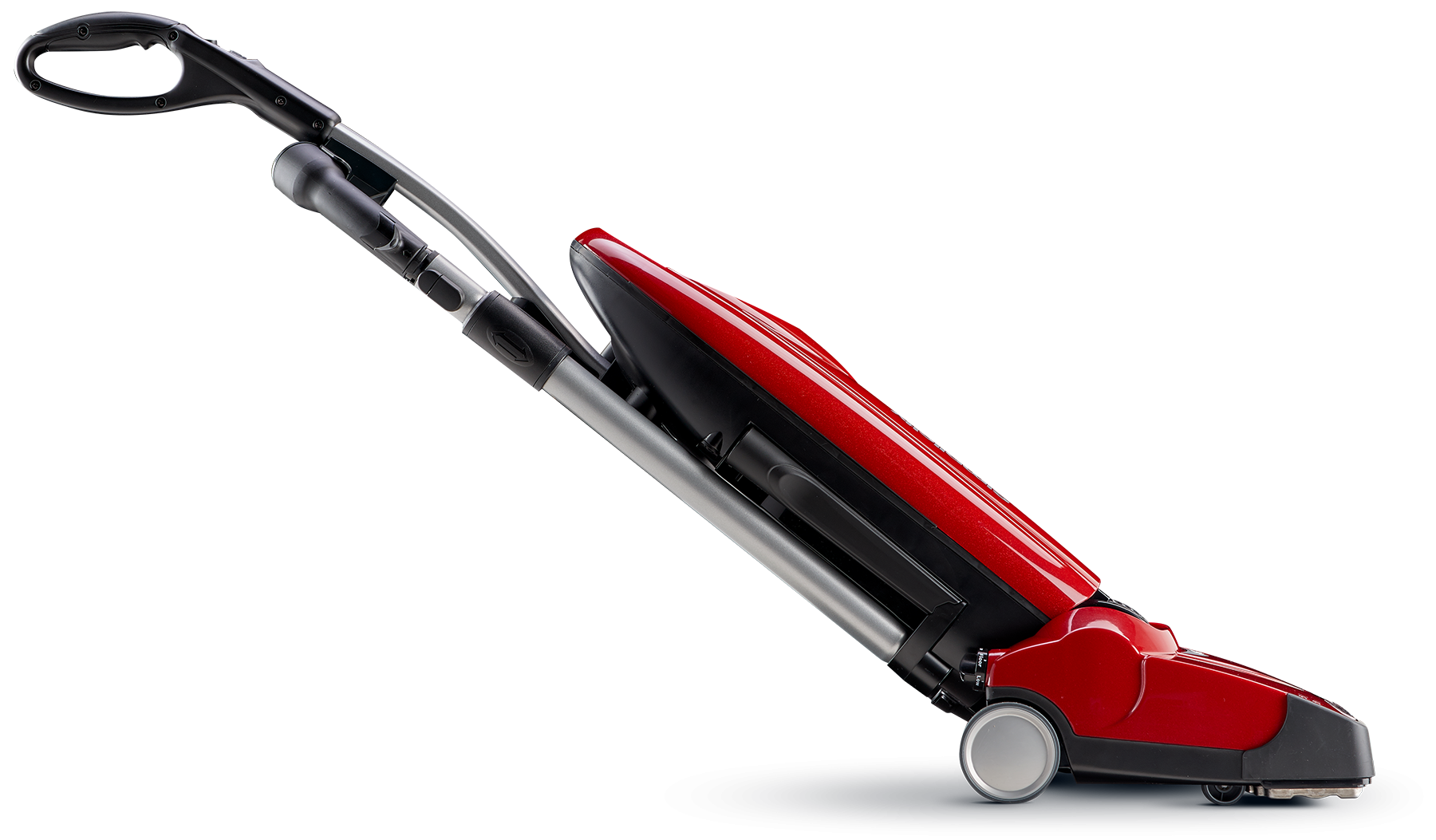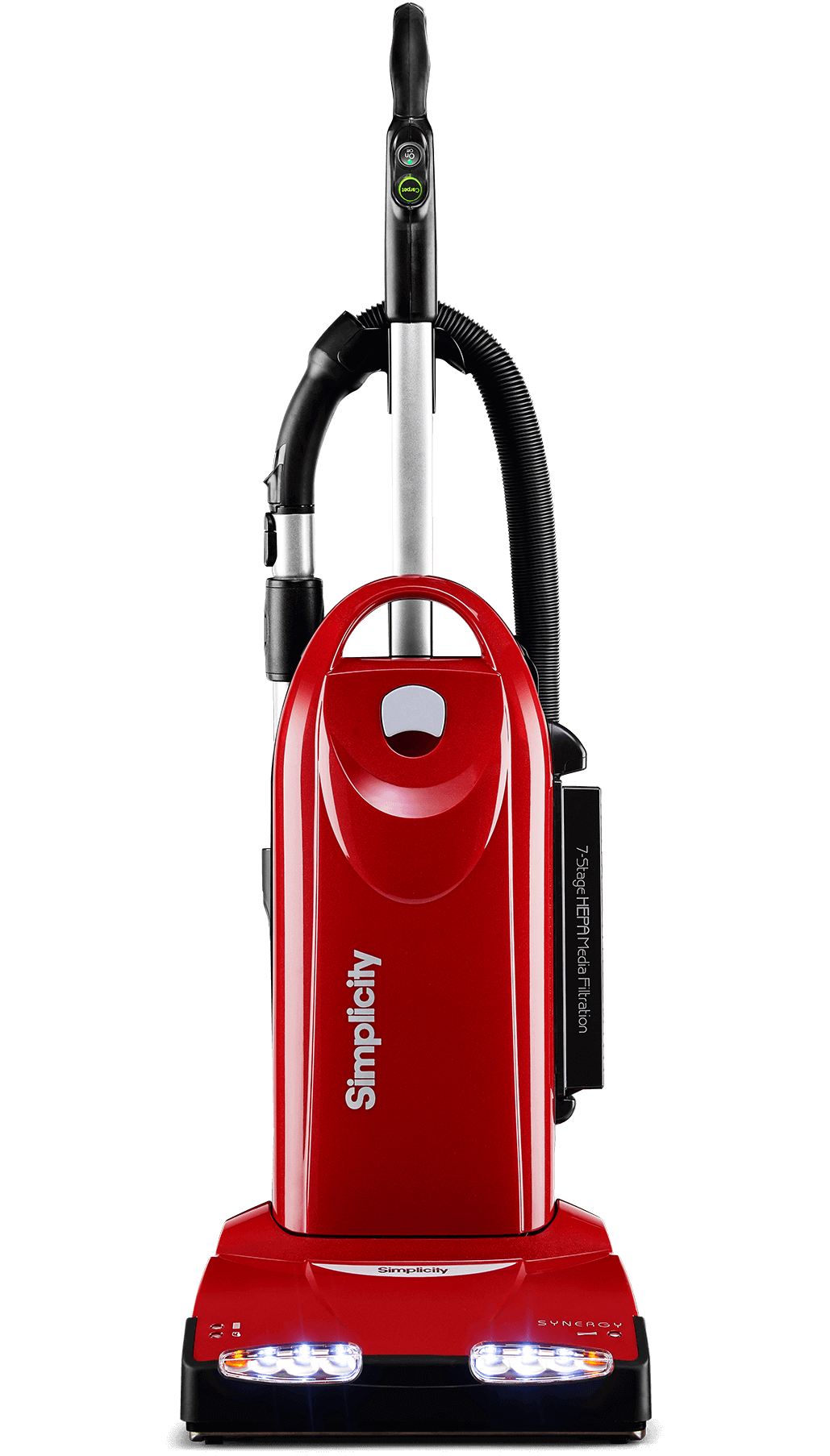 Features
Very Important Vacuum Service Plan - Free scheduled comprehensive cleanings from participating retailers
Tandem Air technology - Two motors work together to clean like nobody's business
Self-Sealing HEPA Media Bag - Keeps the pollen, dust and dander out of your indoor air and in the bag where it belongs.
Dirt Sensor - This dirt detective tells you when it finds dirt and when you're finished vacuuning it up
Onboard Tools - Like a cleaning ninja, whip out a crevice tool here, an upholstery tool there and twirl your dusting brush to destroy your enemy - dirt!
Hall Sensor and Lifetime Belt - Shoelaces got you down? This vacuum saves belts by stopping the brushroll when it jams.
Metal Brushroll with Replaceable Brushstrips - Forget plastic and wood -- this brushroll is built for the long haul.
6-Position Height Adjustment - Dial up Auto or any level from X-LO to X-HI.
Granulated Charcoal Filter - Captures pet odors purr-fectly
HEPA Media Filter - Traps particles that make you sneeze
Sealed Filtration System - 100% of air passes through the HEPA media filter, keeping dust particles from escaping back into your indoor air.
Surface Selector - Switch from bare floors to plush carpet with the flip of a switch
17-Foot Cleaning Reach - Reach for the stars, or at least for the the stairs and far reaches of your home with a hose and wand that stretch 17 feet
Bonus Tools - Includes a bonus floor tool with soft-as-a-lamb microfiber pad and a handy turbo brush for stairs and upholstery
Gold Seal of Approval - The Carpet and Rug Institute gave this vacuum a Gold Seal of Approval for its ability to remove soil, contain dust and retain carpet quality.
LED Headlights - Dirt can't hide from these ultra-bright lights.
Product Specs
Belt
Lifetime Serpentine with Hall Sensor Protection
Full Bag Indicator
On Nozzle
Bottom Plate
Stainless Steel
Handle Tube
Aluminum with Deluxe Touch Grip
Brushroll
Extruded Aluminum
Headlight
Twin Sets of LED lights
Brushstrips
3 Rows, Replaceable
On/Off Switch Location
On Handle with Floor Selector
Dirt Sensor
Heads up Display
Tools
Floor It Tool, Deluxe Hand Turbo Tool, Deluxe Dusting Brush, Upholstery Brush, Crevice Tool, Deluxe Floor Brush, Hand Turbo Brush
Filtration
7-Stage including HEPA Plus and Granulated Charcoal
Bags, Belts & Filters (2)
Synergy S40 Series HEPA Media Bags (6 Pack)
Your Synergy S40 series vacuum has captured a full load of dust, hair, fur and other nasty particles, so make sure it all stays locked in the bag with these HEPA media bags.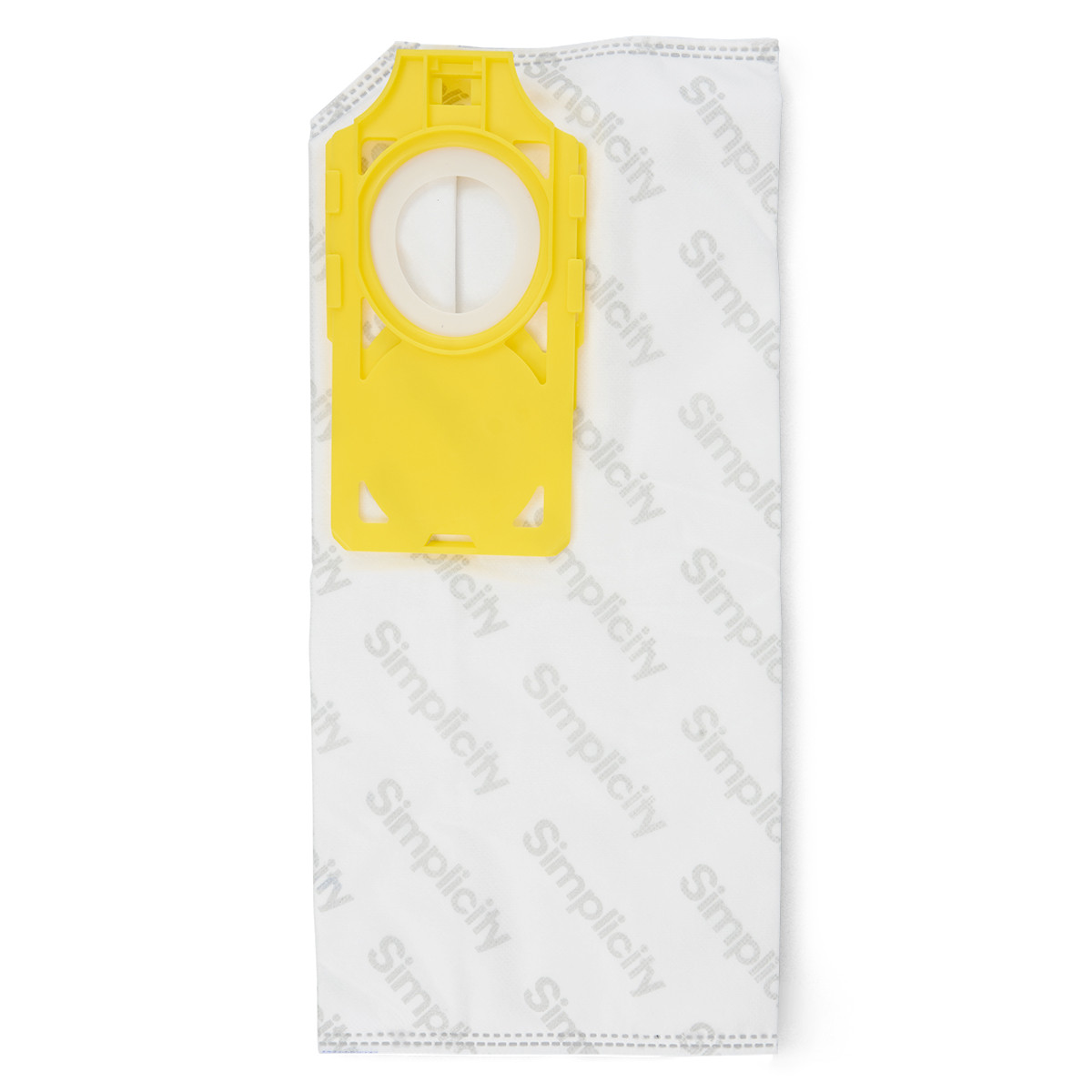 Synergy S40 Series Premium Filter Set
Only the best filter set for our best Synergy Tandem Air vacuum!