Synergy
Tandem Air technology, sealed filtration and a 17-foot cleaning reach. Enough said.
Model #: S40

Tandem Air Technology

100% Sealed Allergen Buster

Lifetime Belt Protection
Gallery & Videos
Tandem Air technology means you no longer sacrifice carpet cleaning for on-board tools. While one motor powers your tools, the second motor cleans the carpet. It's the very best of both worlds. And would you believe 17 feet of cleaning reach? Thanks to deluxe on-board tools and a telescoping wand, ain't no cobweb high enough or dust bunny low enough to keep you from getting debris. With a 40-foot cord at the ready, ain't no room wide enough either.
Synergy's 100% sealed HEPA media filtration is certainly nothing to sneeze at. This spectacular vacuum also comes with a premium handheld turbo brush for cleaning upholstery and stairs, and if you deal with pet hair, you'll appreciate the granulated charcoal filter to capture odors inside the dust compartment.
The fit, form and function of the Synergy have been a labor of love for Simplicity for over a decade. We're suckers for detail, and we're thrilled that the Synergy was awarded the Gold Seal of Approval from Carpet and Rug Institute. If the little extras count, Simplicity backs the Synergy with a seven-year warranty and regular tuneups from participating Very Important Vacuums service plan retailers.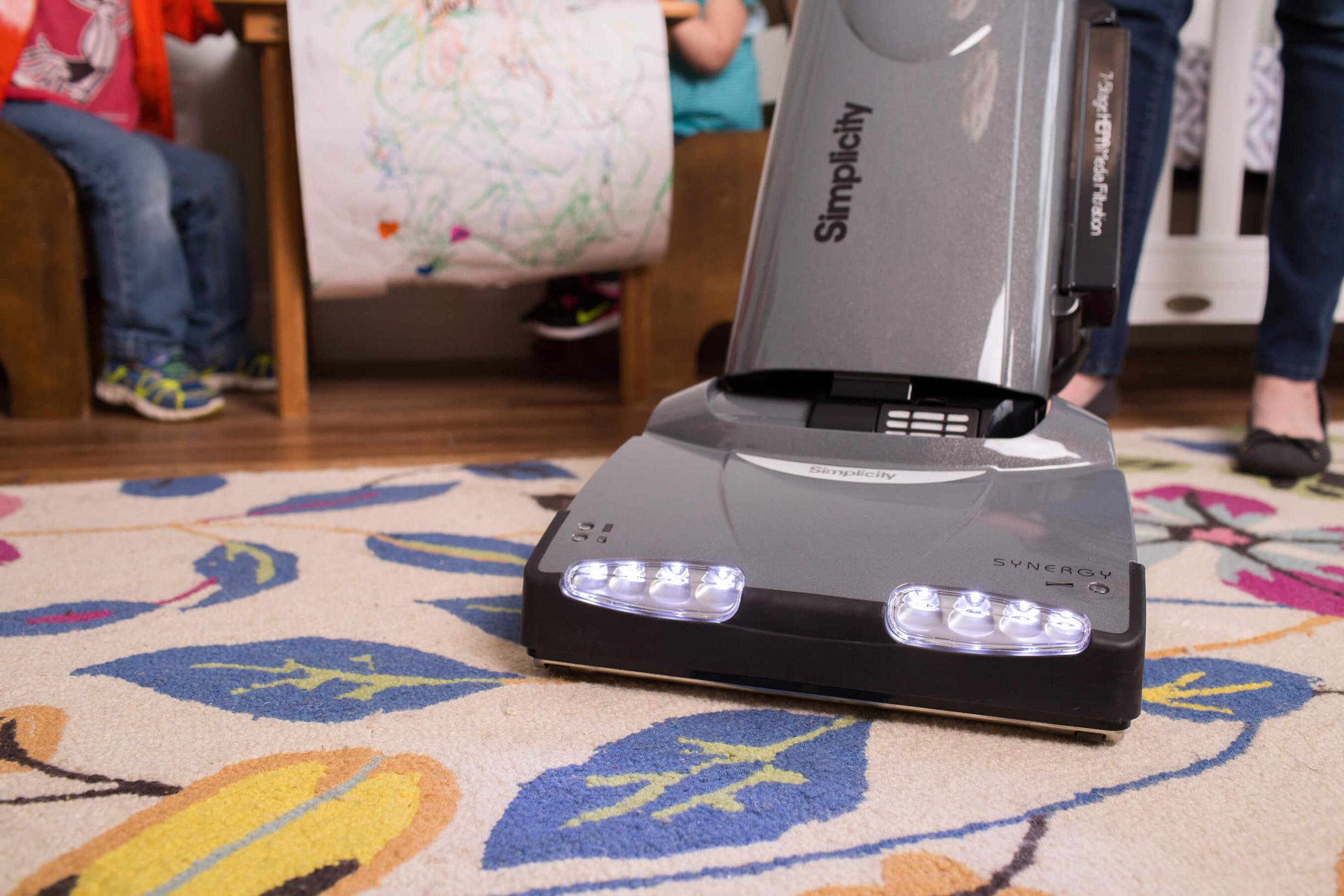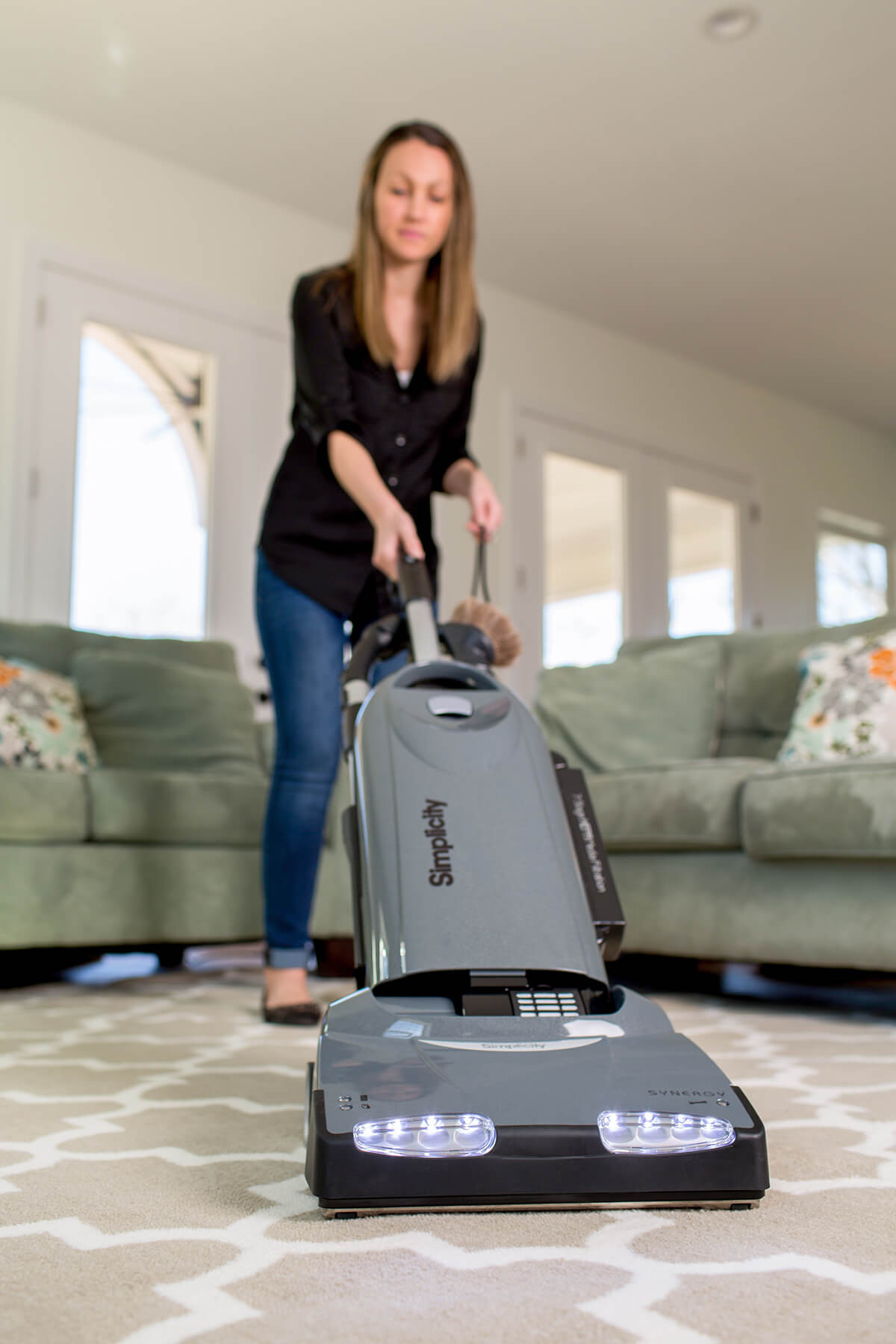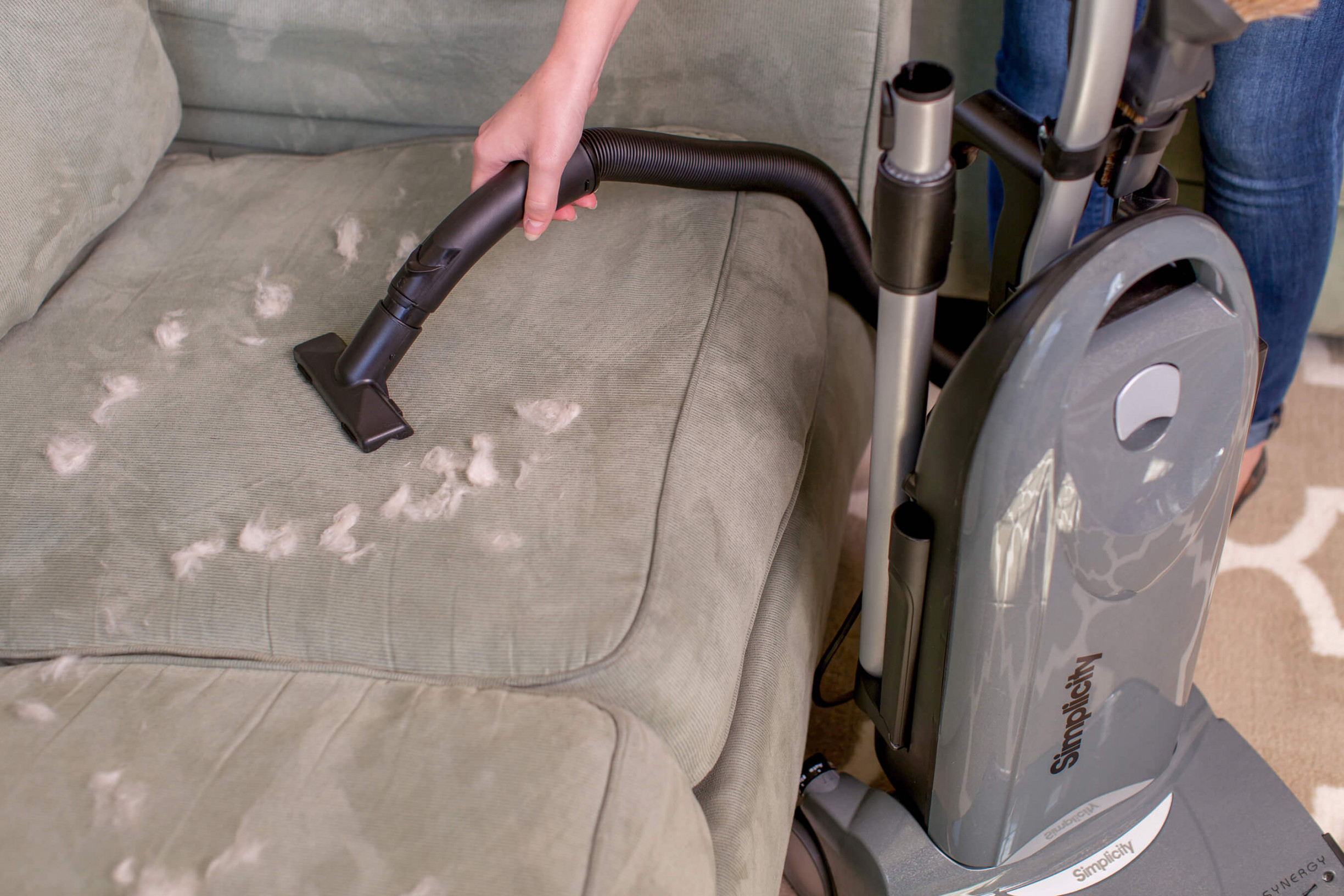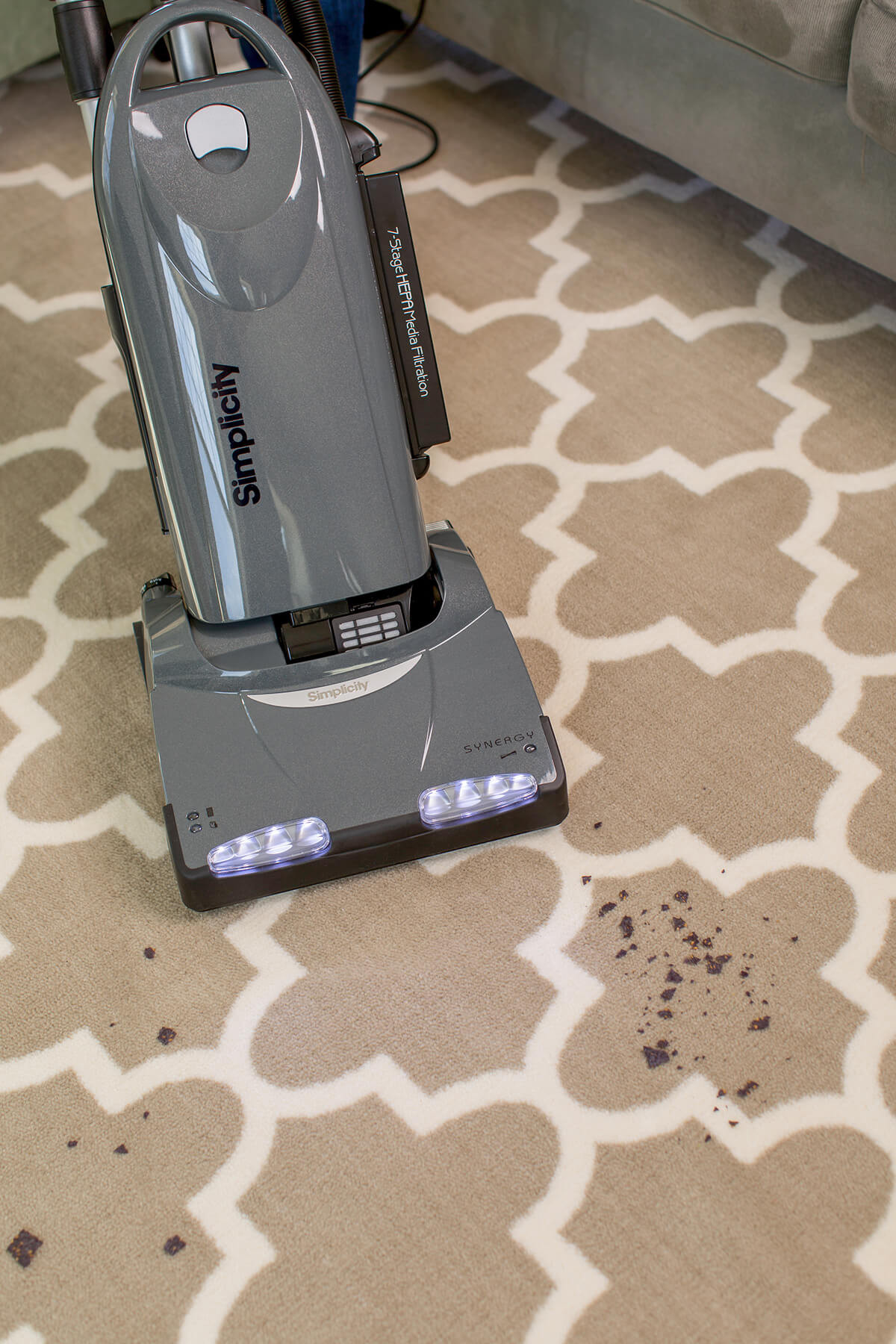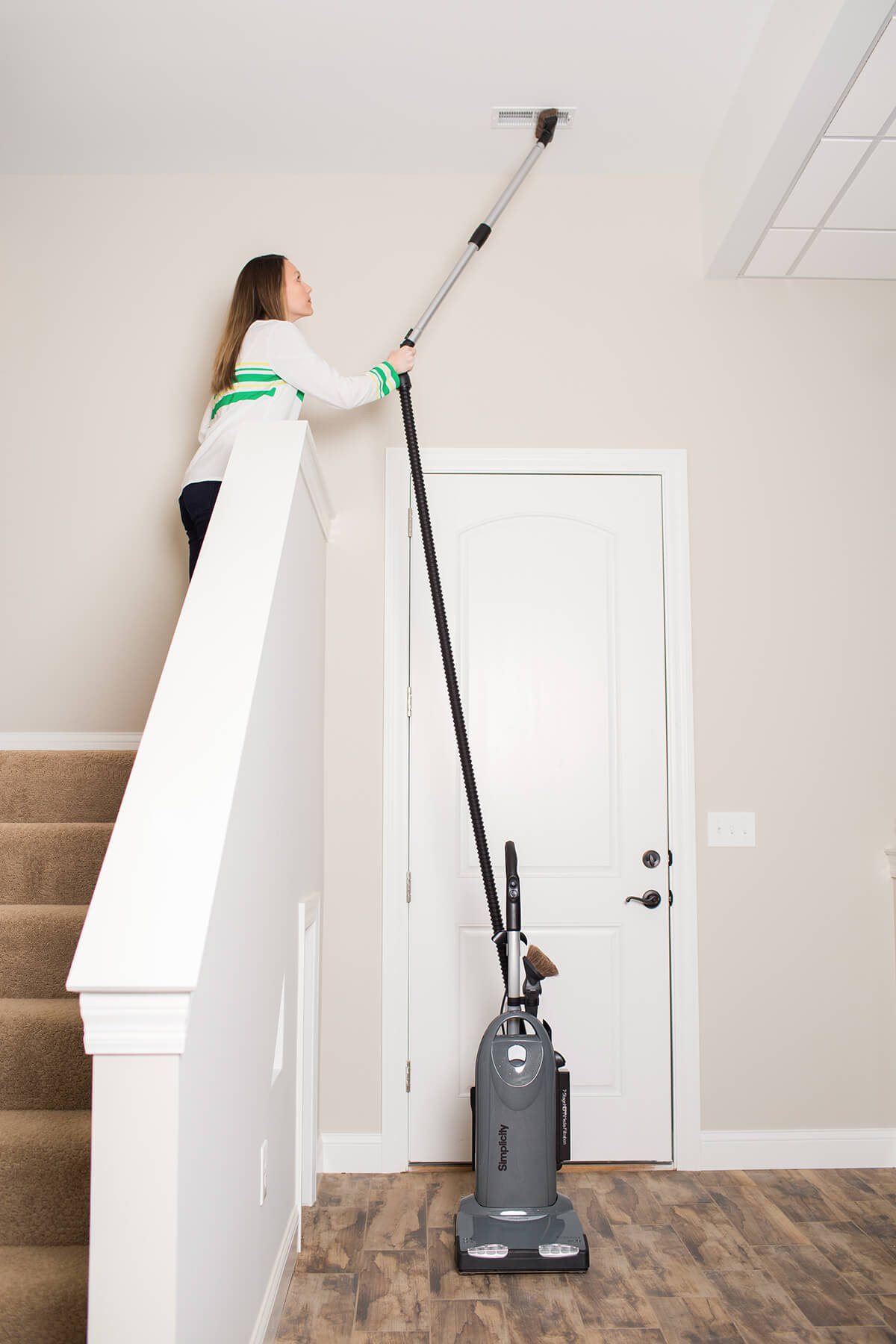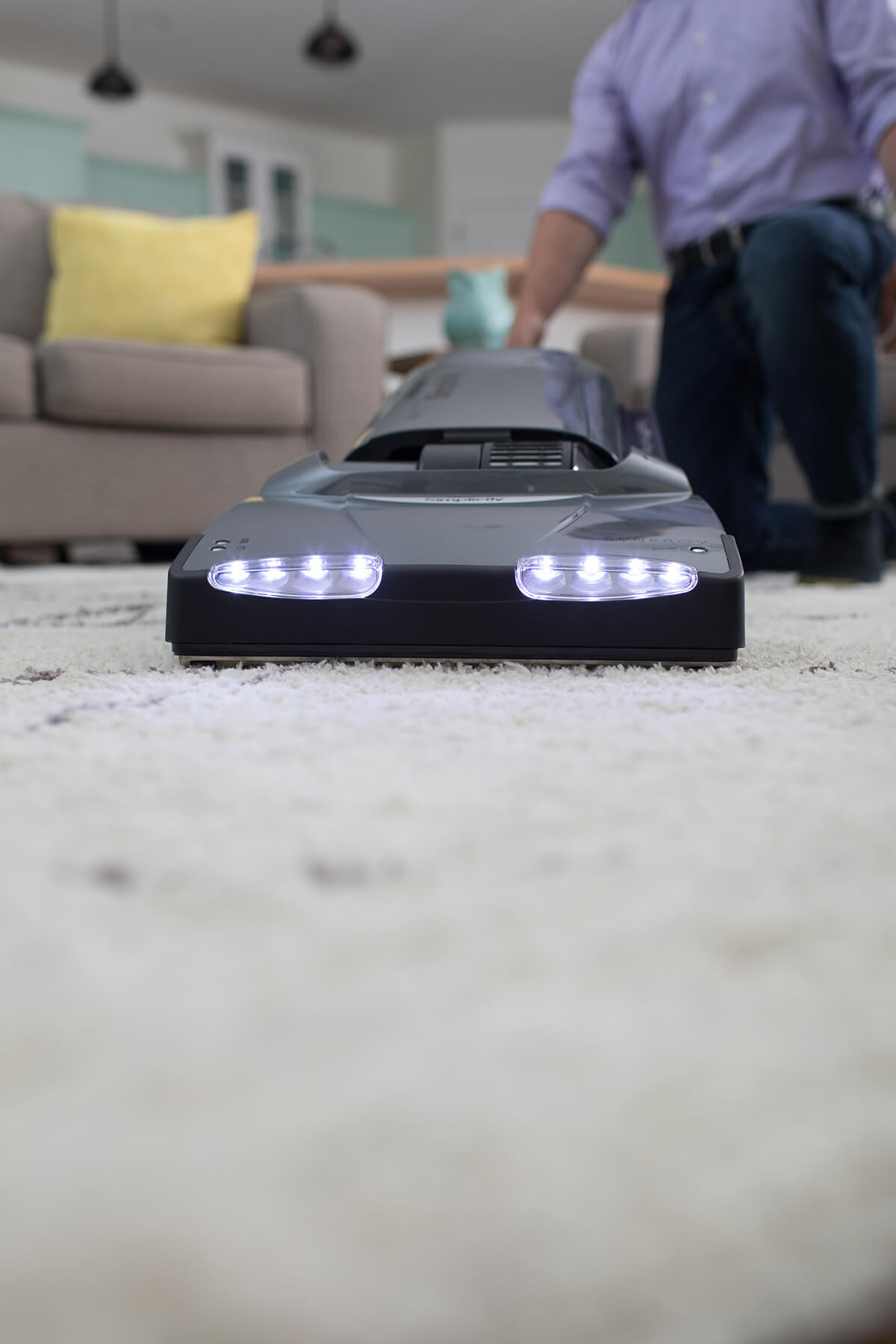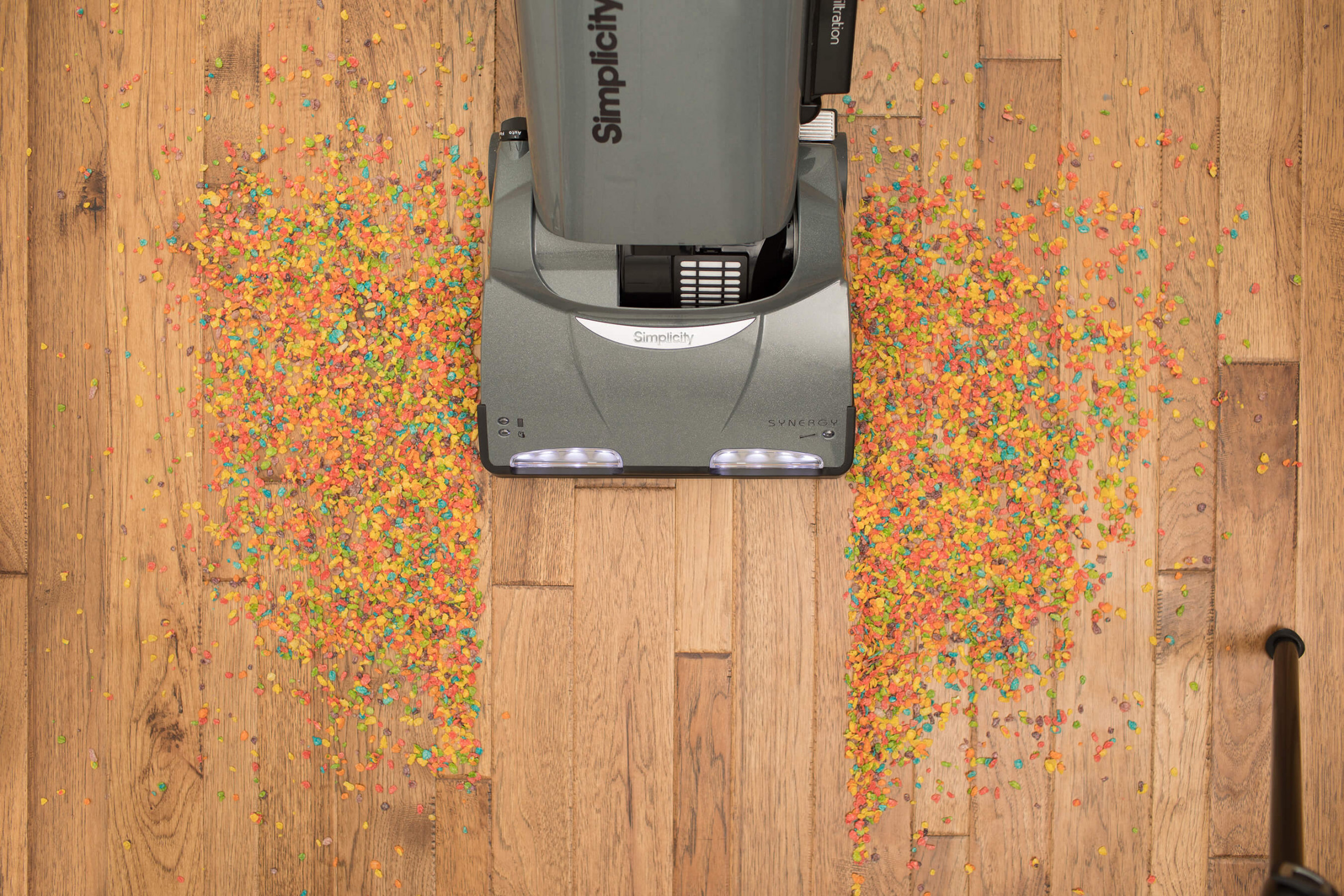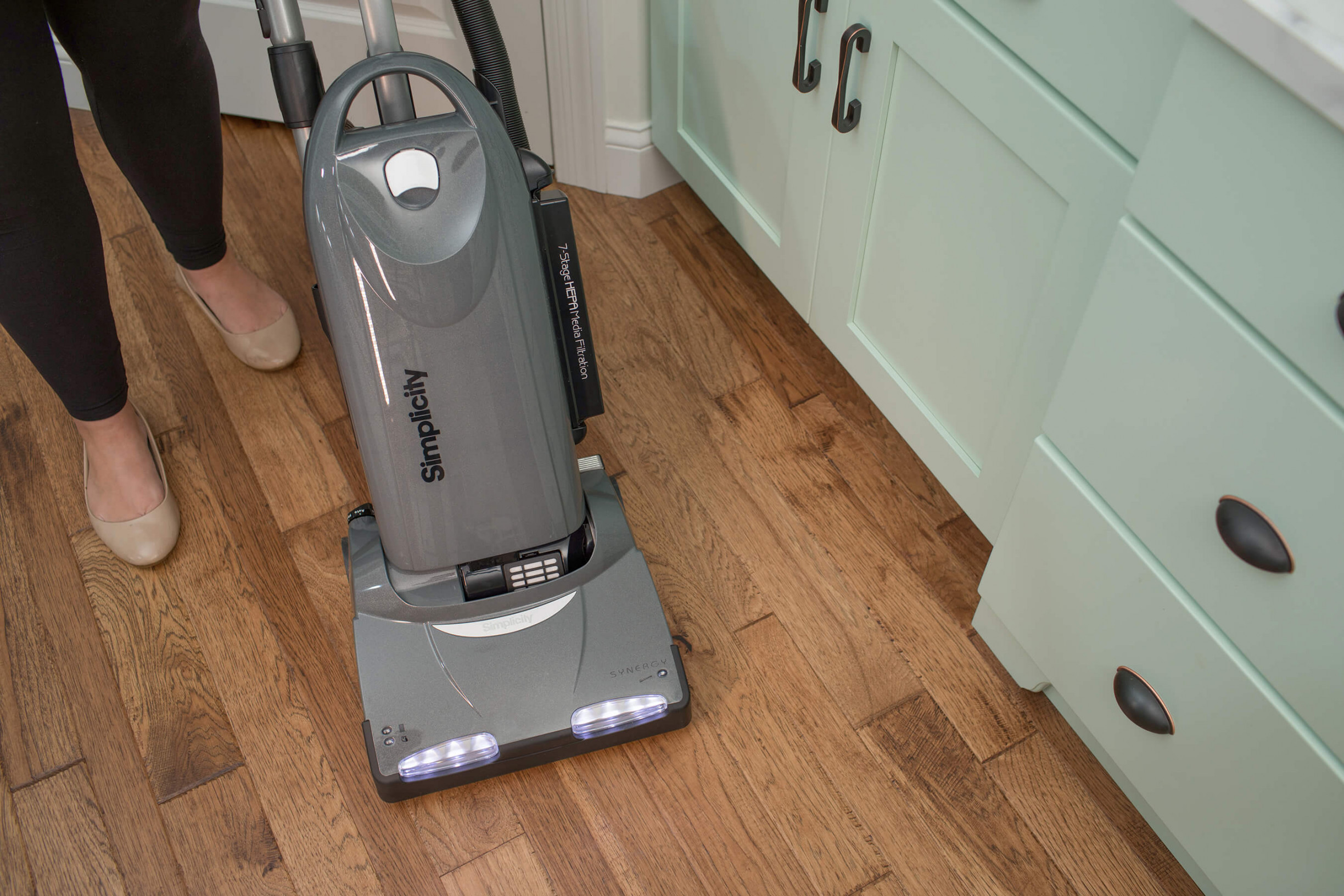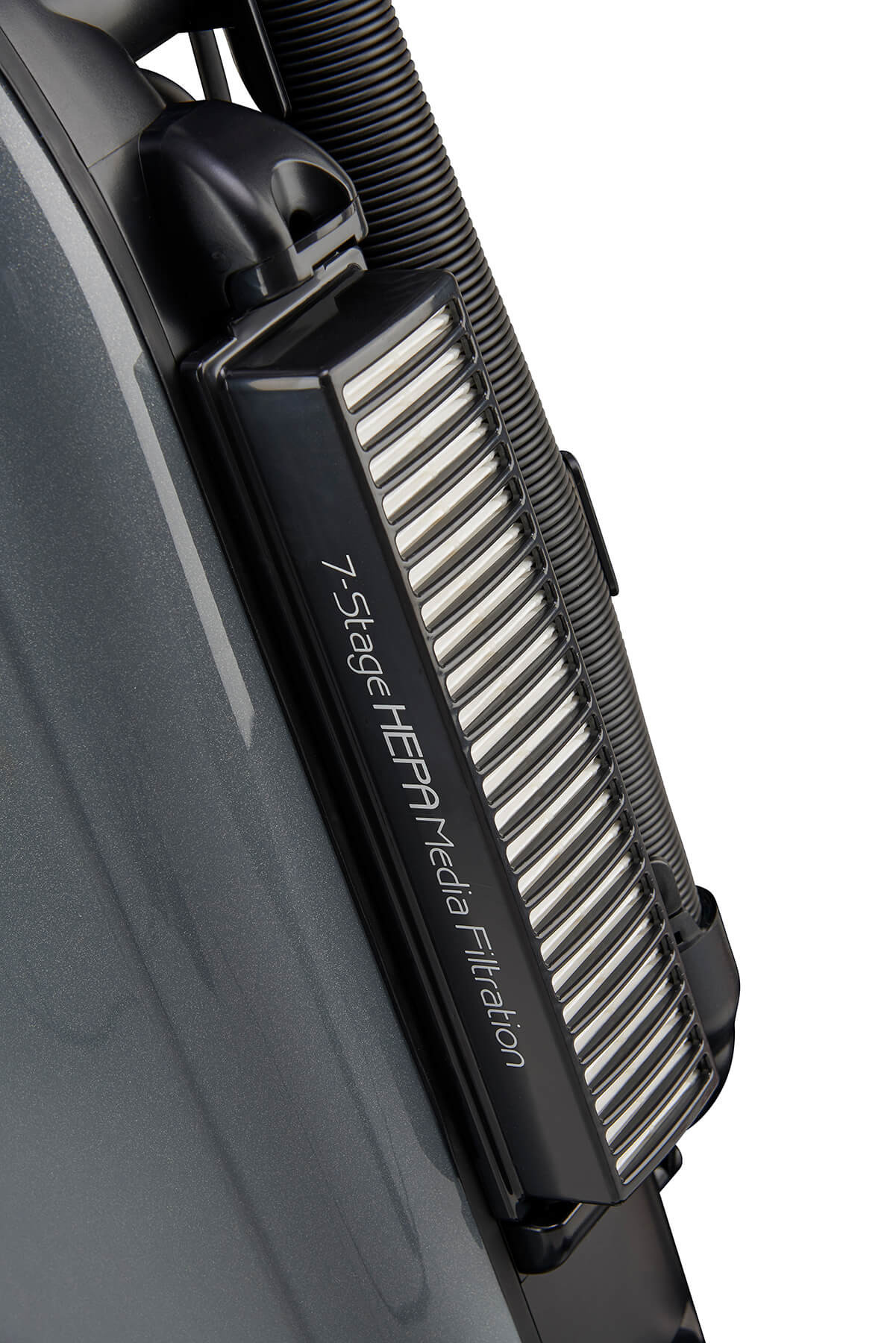 Features
Tandem Air technology - Two motors work together to clean like nobody's business
LED Headlights - Dirt can't hide from these ultra-bright lights.
Sealed Filtration System - 100% of air passes through the HEPA media filter, keeping dust particles from escaping back into your indoor air.
6-Position Height Adjustment - Dial up Auto or any level from X-LO to X-HI.
Very Important Vacuum Service Plan - Free scheduled comprehensive cleanings from participating retailers
Self-Sealing HEPA Media Bag - Keeps the pollen, dust and dander out of your indoor air and in the bag where it belongs.
Onboard Tools - Like a cleaning ninja, whip out a crevice tool here, an upholstery tool there and twirl your dusting brush to destroy your enemy - dirt!
Hall Sensor and Lifetime Belt - Shoelaces got you down? This vacuum saves belts by stopping the brushroll when it jams.
Metal Brushroll with Replaceable Brushstrips - Forget plastic and wood -- this brushroll is built for the long haul.
Gold Seal of Approval - The Carpet and Rug Institute gave this vacuum a Gold Seal of Approval for its ability to remove soil, contain dust and retain carpet quality.
Surface Selector - Switch from bare floors to plush carpet with the flip of a switch
Granulated Charcoal Filter - Captures pet odors purr-fectly
HEPA Media Filter - Traps particles that make you sneeze
Product Specs
Belt
Lifetime Serpentine with Hall Sensor Protection
Handle Tube
Aluminum with Deluxe Touch Grip
Bottom Plate
Stainless Steel
Brushroll
Extruded Aluminum
On/Off Switch Location
On Handle with Floor Selector
Brushstrips
3 Rows, Replaceable
Tools
Deluxe Hand Turbo Tool, Deluxe Dusting Brush, Upholstery Brush, Crevice Tool
Filtration
7-Stage including HEPA Media and Granulated Charcoal
Full Bag Indicator
On Nozzle
Bags, Belts & Filters (2)
Synergy S40 Series HEPA Media Bags (6 Pack)
Your Synergy S40 series vacuum has captured a full load of dust, hair, fur and other nasty particles, so make sure it all stays locked in the bag with these HEPA media bags.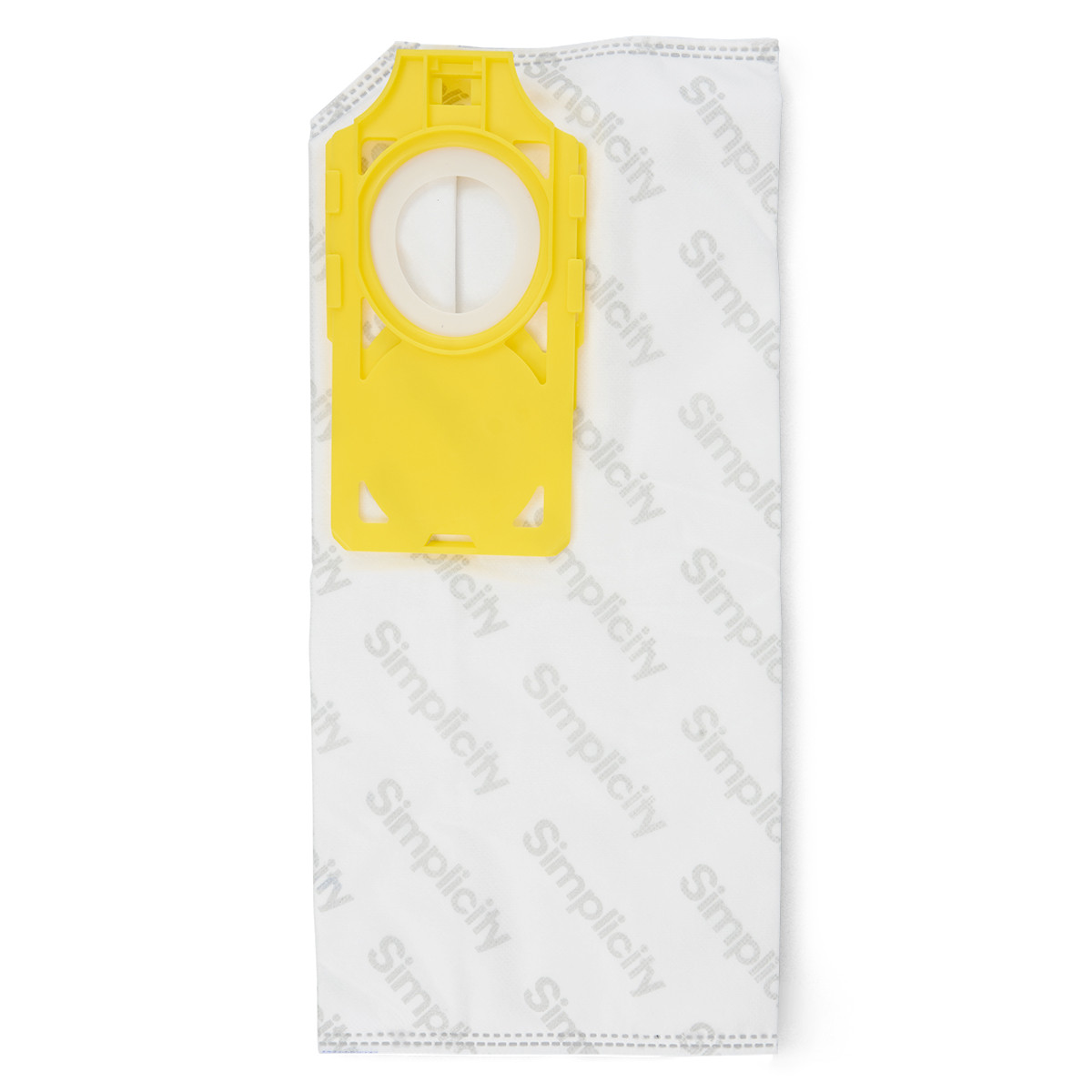 Synergy S40 Deluxe Filter Set
This filter set includes a HEPA media filter, a foam charcoal filter, and a direct air motor filter.