Wonder Deluxe Canister with Tandem Air Nozzle
For years Tandem Air technology rocked the world of upright vacuums, and finally it's available for canister lovers.
Model #: WONDERP.TAD

10-year warranty on body, 5-year warranty on nozzle

100% Sealed Allergen Buster

28-Foot Cord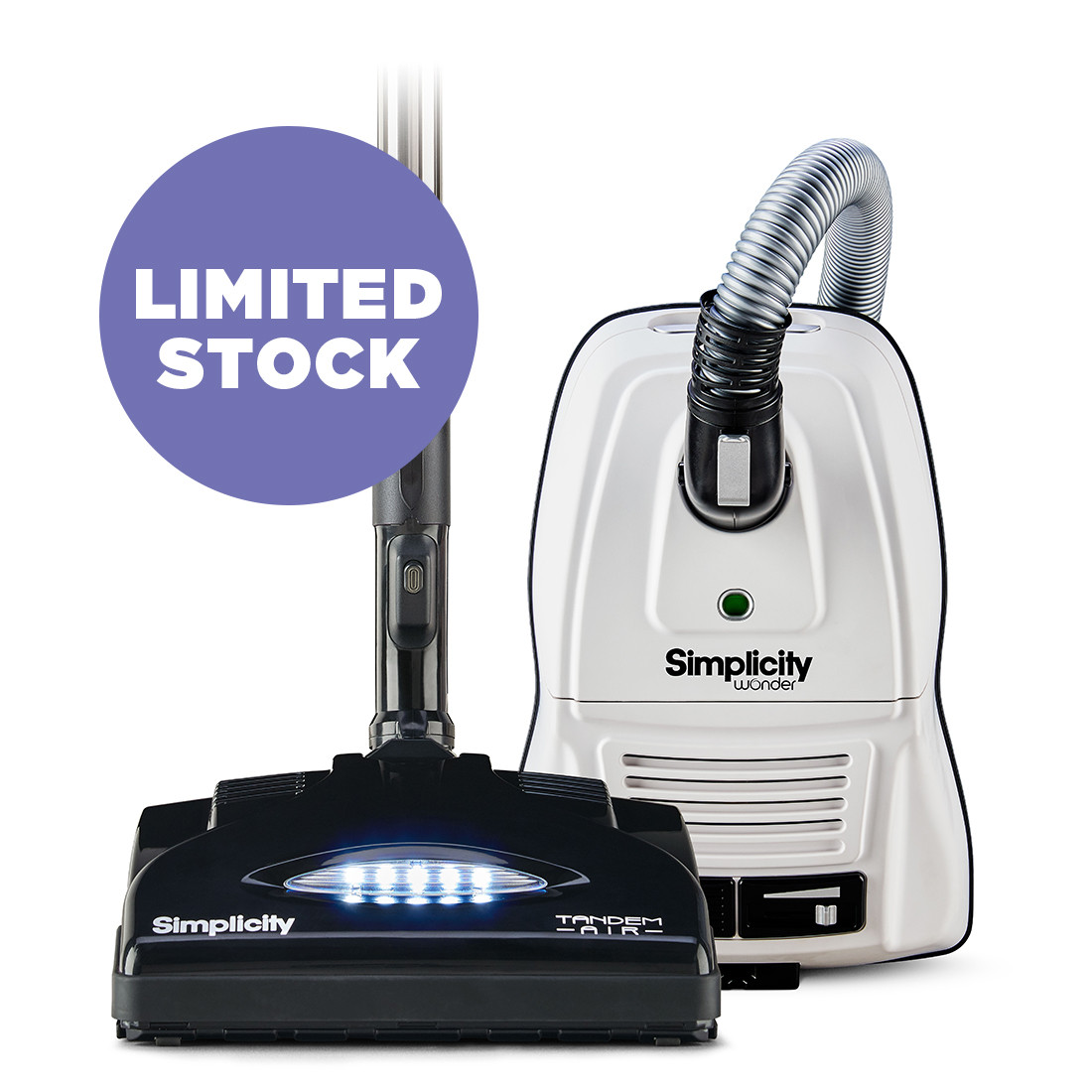 Gallery & Videos
The Wonder Deluxe cleans bare floors and area rugs but is specifically designed for high performance carpet cleaning. The Tandem Air nozzle adds durability, performance and convenience features to Wonder that equal amazing cleaning results quickly and reliably.
Wonder was designed with ergonomics in mind, so it's incredibly maneuverable and versatile, compact and lightweight. With sealed HEPA media filtration, self-sealing HEPA media bag and a long 28-foot cord, Wonder reaches where you need to clean and removes and captures dust and dirt like a champ. Above the floor cleaning is a cinch with a telescopic wand, long hose and tools like the deluxe dusting brush with natural bristles. Wonder also comes with the Floor It microfiber bare floor tool to clean and polish bare floors in one step, and we include the Pet Hair Beware, an amazing little self-cleaning fur remover hand tool. A tool adapter connects to any standard size vacuum tools, and a tool caddy keeps tools at-the-ready, plus adjustable suction control lets you dial down the power for more gentle cleaning. You'll wonder what you ever did before this vacuum.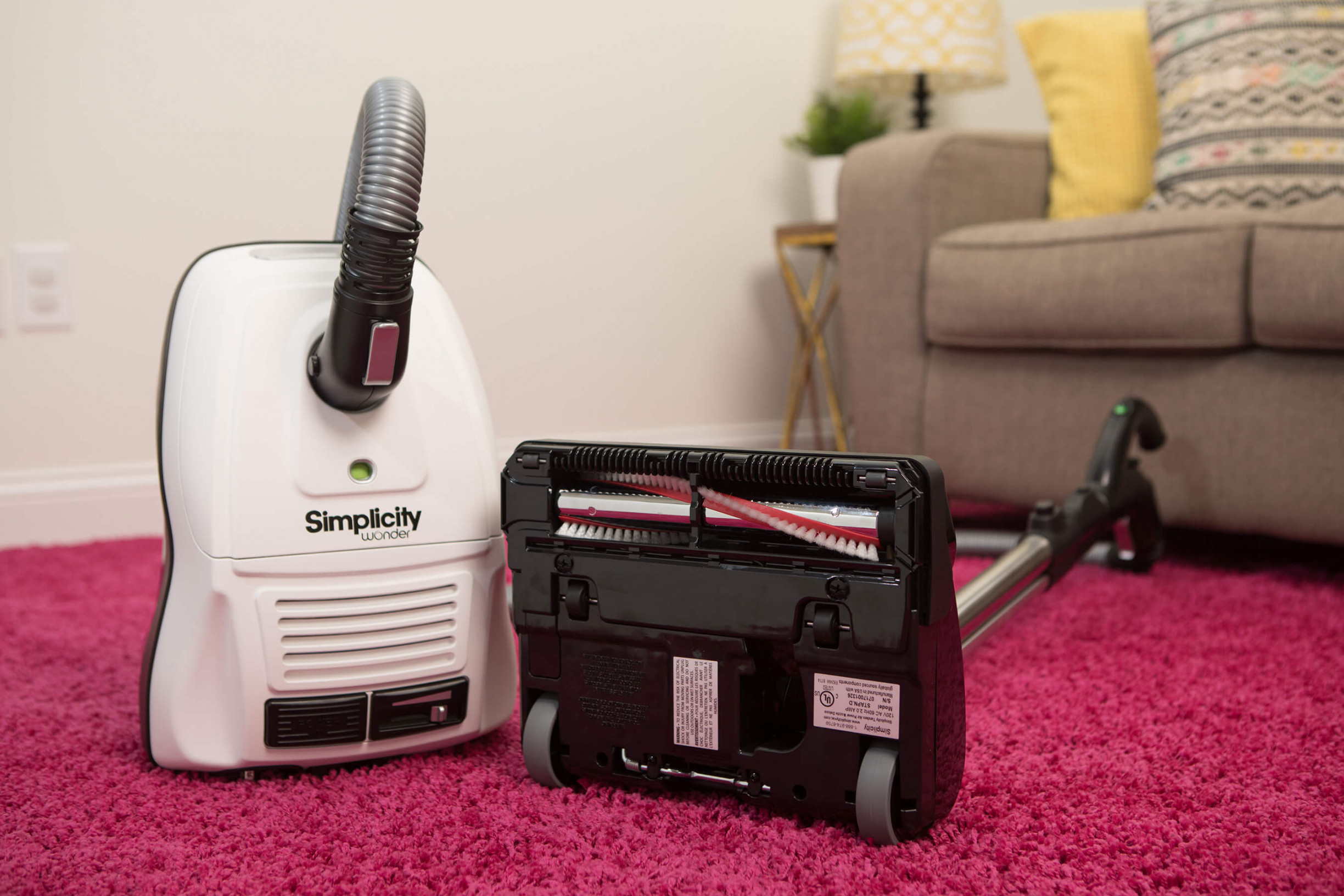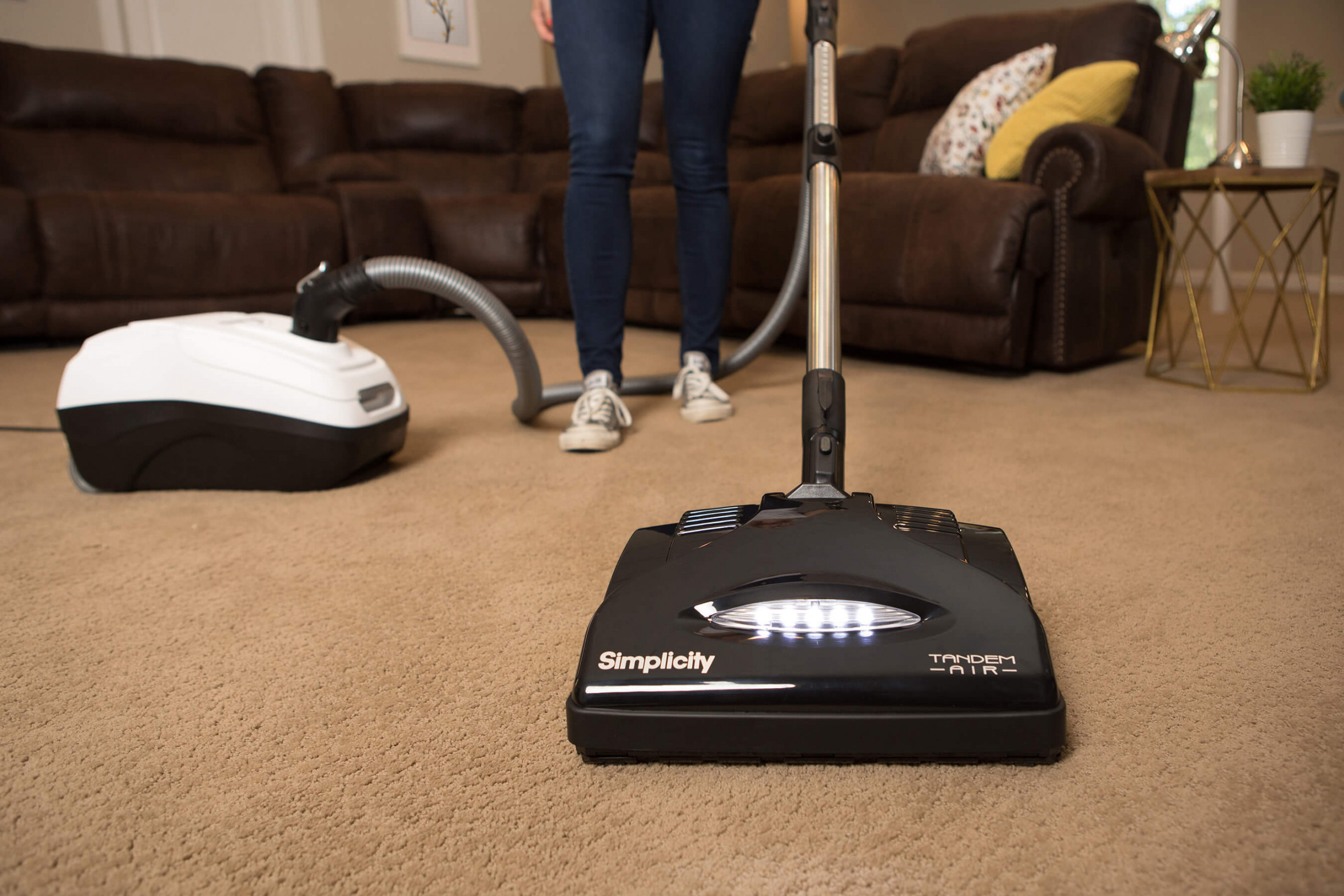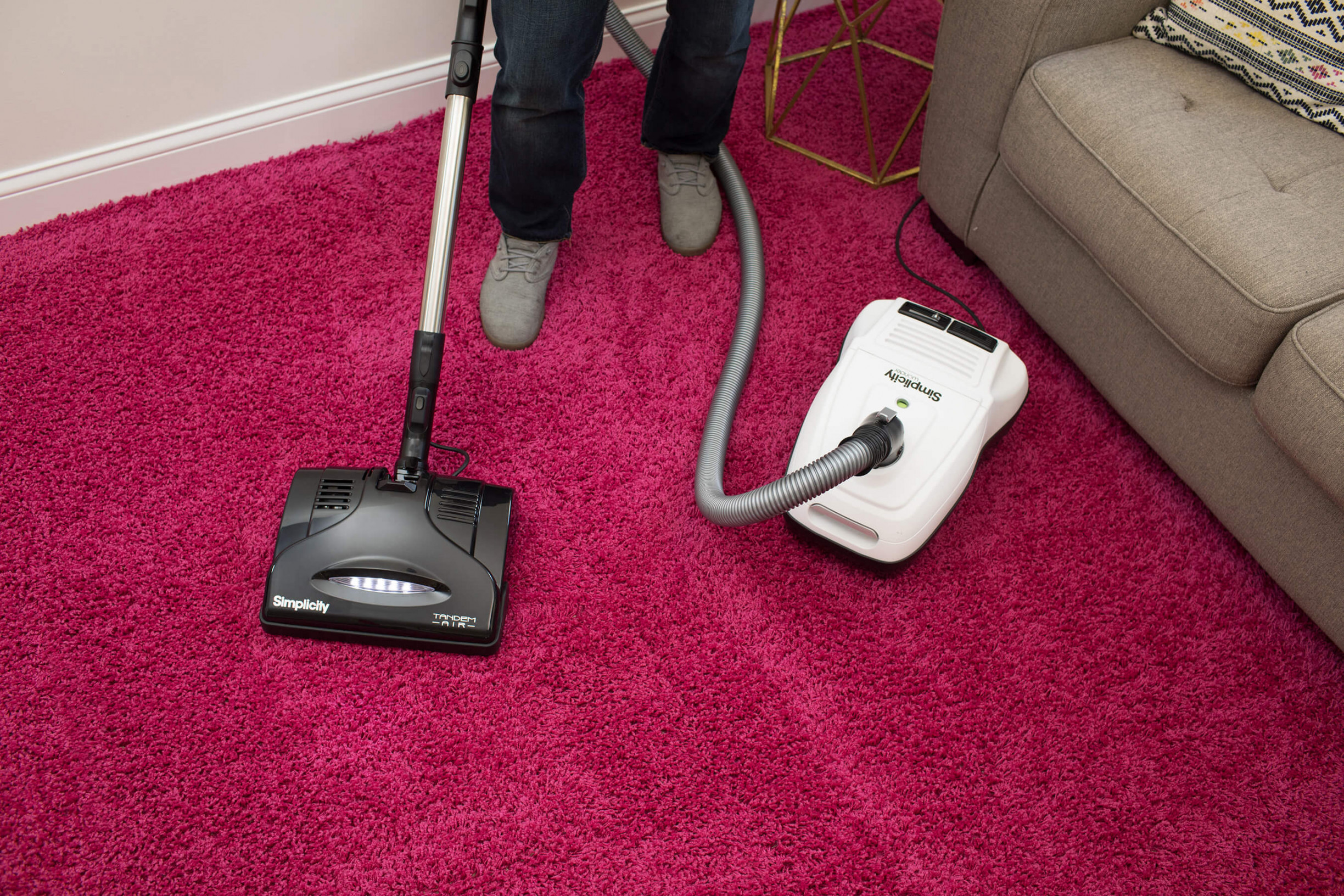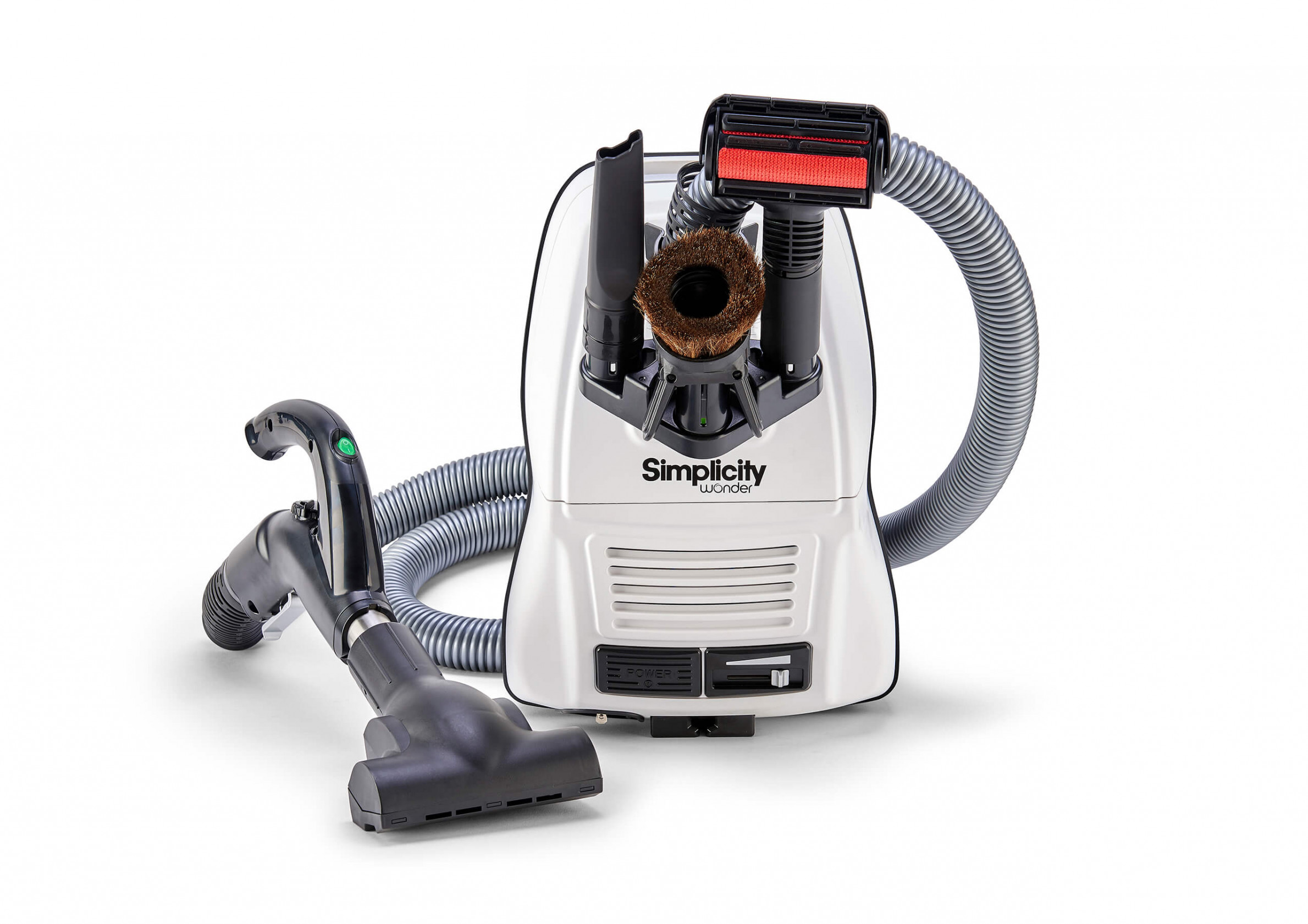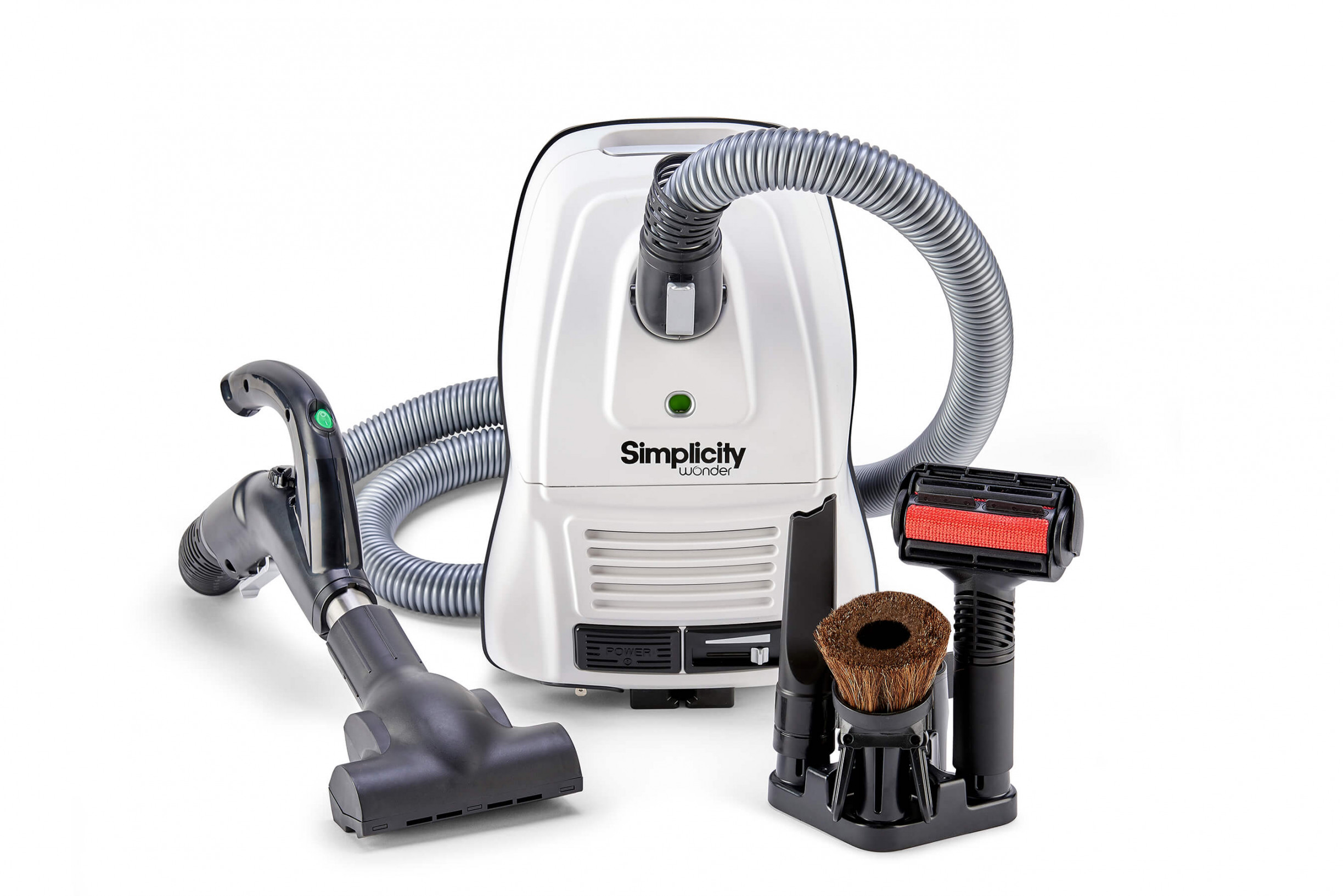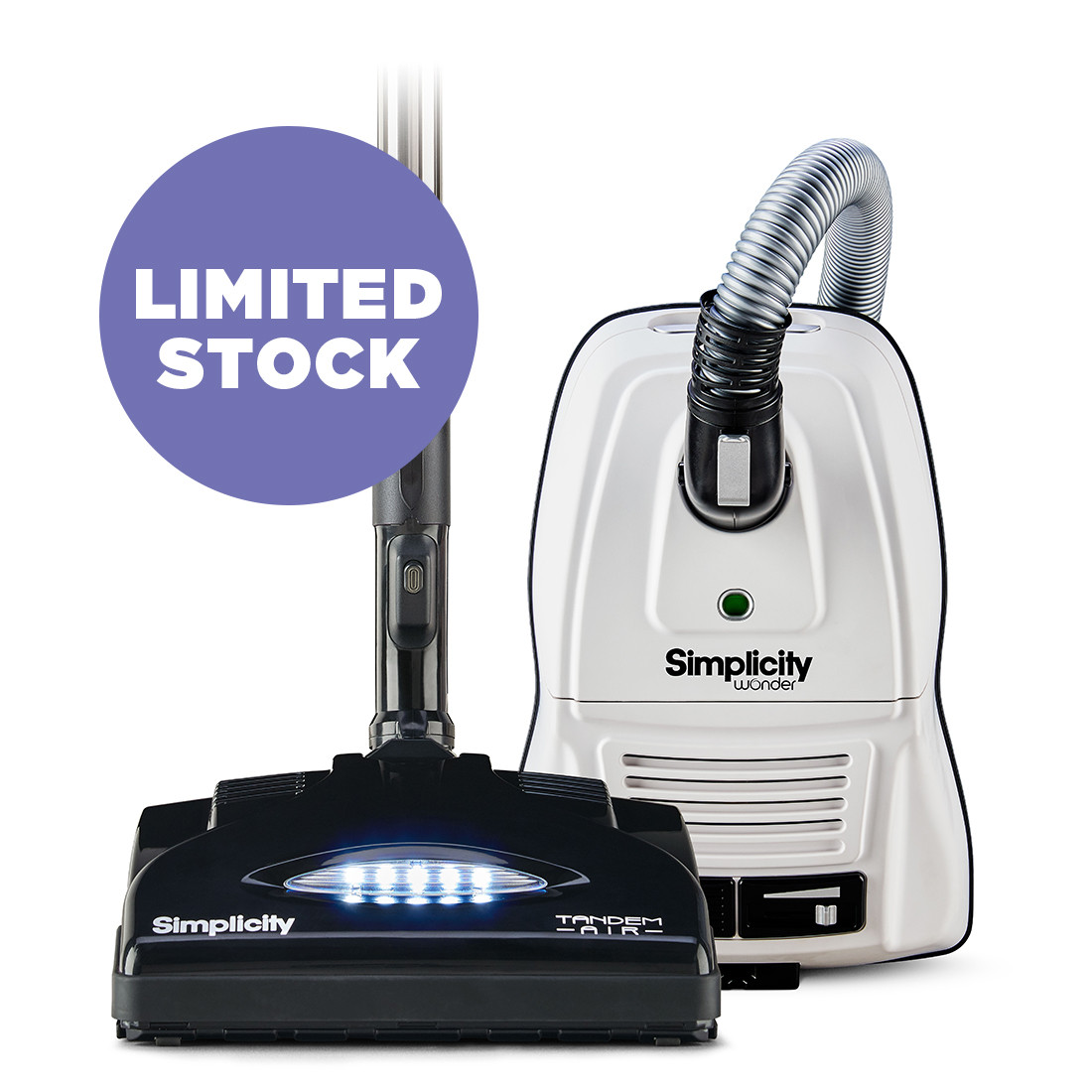 Features
Tandem Air technology - Two motors work together to clean like nobody's business
Self-Sealing HEPA Media Bag - Keeps the pollen, dust and dander out of your indoor air and in the bag where it belongs.
Gold Seal of Approval - The Carpet and Rug Institute gave this vacuum a Gold Seal of Approval for its ability to remove soil, contain dust and retain carpet quality.
LED Headlights - Dirt can't hide from these ultra-bright lights.
6.5-Foot Hose - The perfect tether length to give you reach with control.
Full Bag Indicator - In case you forget to check, a light reminds you when to change the bag
Variable Speed Control - Dial back suction for cleaning fabrics or other delicate items.
Sealed Filtration System - 100% of air passes through the HEPA media filter, keeping dust particles from escaping back into your indoor air.
Bonus Tools - Includes a bonus floor tool with soft-as-a-lamb microfiber pad and a handy turbo brush for stairs and upholstery
2 Rear Wheels and a Premium Front Caster - Outmaneuvers other canisters with a smooth gliding caster and large wheels
Product Specs
On/Off Switch Location
On Body
Brushstrips
2 Rows, Replaceable
Tools
Floor It! Bare Floor Tool, Pet Hair Beware Fur Remover, 2-in-1 Tool, Tool Storage Bag
Filtration
HEPA Media Bag, HEPA Media and Granulated Charcoal Filters
Warranty
10 Years-Body, 5 Years-Nozzle
Full Bag Indicator
Mechanical
Bags, Belts & Filters (2)
Wonder HEPA Media Bags (6 Pack)
These HEPA media vacuum bags fit all Wonder Straight Suction canister vacuums.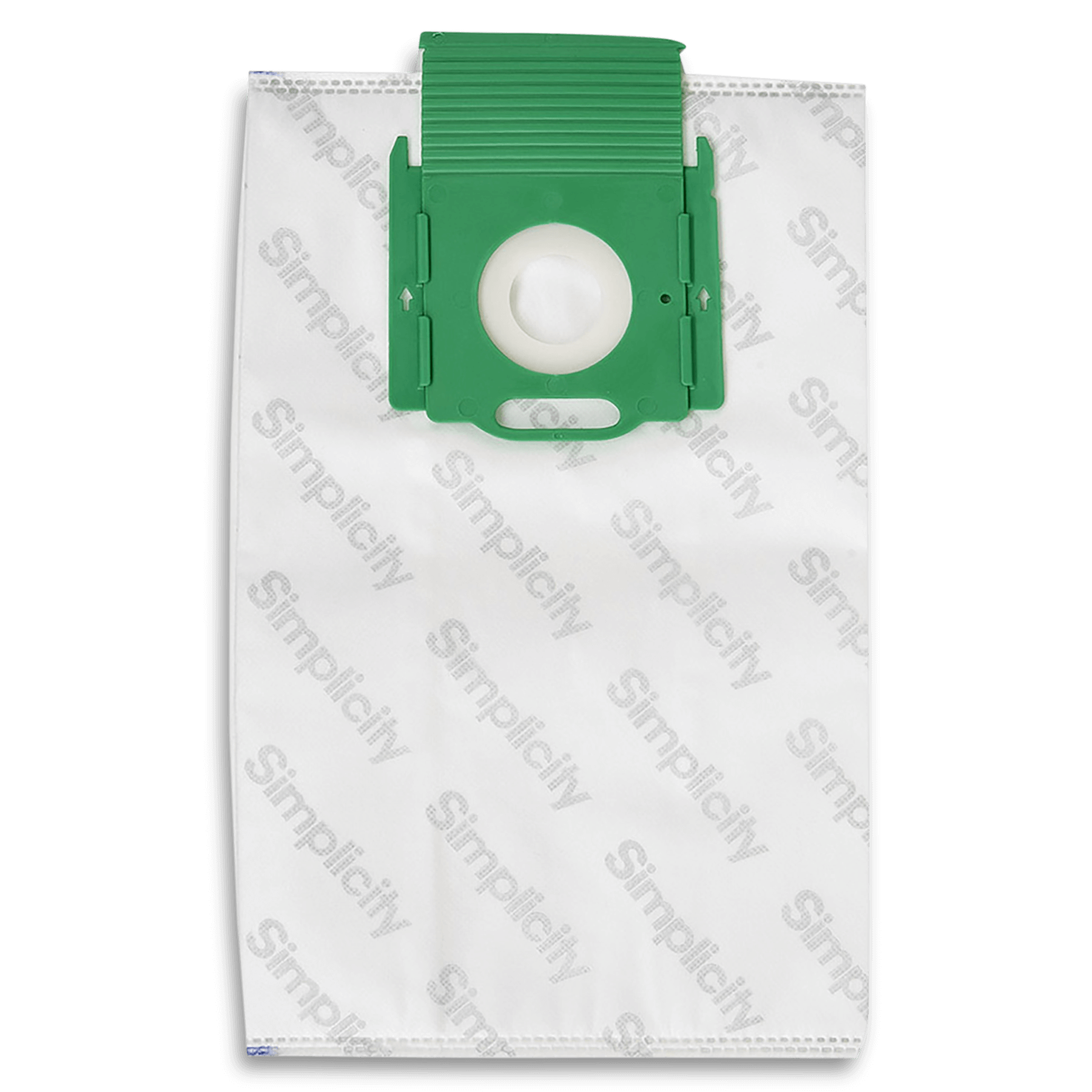 Wonder HEPA Media and Granulated Charcoal Filter Set
Need a new set of filters for your Wonder canister? Snap in this new HEPA media filter to capture dust particles and granulated charcoal filter to capture odors for a clean start.