Commercial Vacuums
Have duct tape and zip ties become your best friends? Simplicity commercial vacuums can help you spend more time making money and less time in the repair shop.
The Freedom lightweight commercial vacuum is best for when you just don't want to lug around a heavy vacuum. It's just what you need for homes and buildings with lots of carpet. For those jobs requiring cleaning above the floor too, the Symmetry vacuums will get the job done. They feature onboard tools, and steel brushrolls and bottom plates.
Compare all commercial models to find out which one is right for you.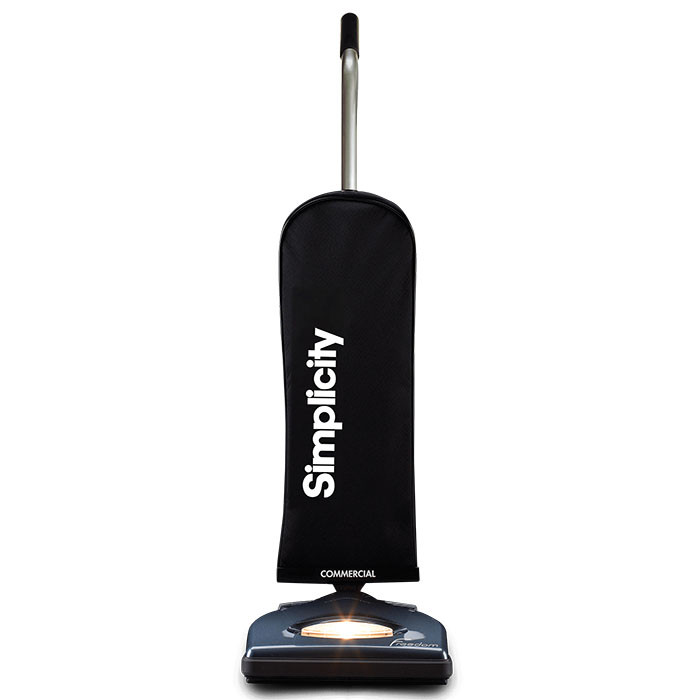 Commercial Symmetry with Belt Protection

The Commercial Symmetry with Belt Protection is your weapon against the rigors of commercial cleaning.
Show Details
Commercial Lightweight Freedom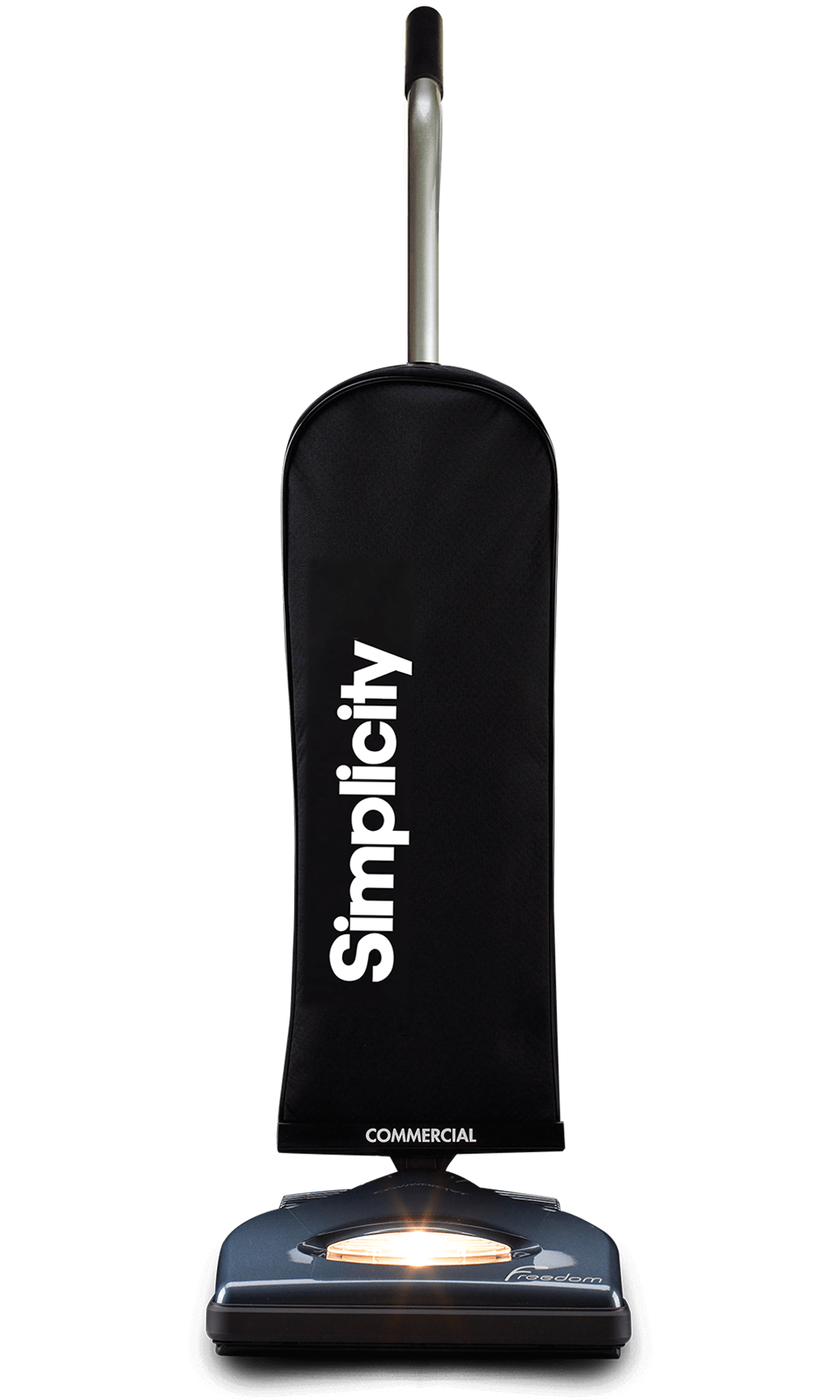 Cleaning pros know that Simplicity's 8-pound commercial vacuum cleans carpet like no other.
Show Details
Commercial Symmetry

Depend on the Commercial Symmetry for durability and powerful cleaning from floor to ceiling.
Show Details